Chad Jackson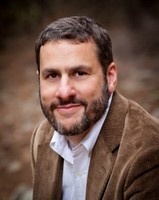 Chad Jackson is the President and Principal Analyst of Lifecycle Insights, a research and advisory firm that assesses the business impact of software applications and systems on engineering organizations. Chad has more than 15 years of experience with CAD, CAE, PDM, PLM and related technologies as part of the analyst community and software industry. Due to his industry knowledge and thought leadership, Chad is a sought-after expert, author and speaker that has advised, published and presented dozens of times domestically and internationally.

Chad's Recent Posts
8 May 2013
by Chad Jackson, President and Principal Analyst of Lifecycle Insights
Move over multi-physics. There's now a different field that qualifies as the bleeding edge of technology in simulation: system simulation. Many organizations are just starting to broach this field in an effort to better understand how systems perform holistically.
But what is it? Is it really feasible for practical use today? Let's dive in and discuss.

Setting Baselines: Systems Engineering
Terminology can be such a challenge. So before we go barreling off to talk about the questions above, let's set some baselines. To start, if you're unfamiliar with systems engineering, go check out its entry in wikipedia. It does a fairly good job explaining the key points.
Furthermore, if you want even more information on systems engineering, you'll want to head over to the site of the International Council on Systems Engineering, or INCOSE for short. They have developed a system engineering standard, both in terms of processes and definitions, that are fairly mature.


Between those two, you should get a good idea of what system engineering is all about.
---
19 April 2013
This last week, I attended the Council on the Future of Engineering Software (COFES)in Phoenix AZ. It's a great event that brings together many of the leaders of the industry from the ranks of software providers, journalists, industry analysts and manufacturers. We get together a debate a lot of edge topics relevant to the technology that engineers use to design and develop products. And this year was no different.

Lots of Debates, My Central Theme
Like every year, there are some topics that are edgier than others. And I came across one in particular in three separate conversations and briefings over the course of the event. All of it was essentially based on this premise.
By the time someone starts using CAD, all the major design decisions have been made.

Now, if you've followed my posts in the past, you already know that I subscribe to this concept wholeheartedly. That is, at least in part, why I advocate that 2D still has a legitimate use in design for engineers (see past posts including Every Engineer's Dirty Little Secret? The Stigma of 2D). But I think there are some other serious implications, especially for simulation.
---
A couple weeks ago, I wrote a post titled The Key to Championing Simulation here on the NAFEMS blog that looked at the best way to move the simulation capabilities of an organization forward. The key, I said, was to befriend the bean counter. The idea is to get their help building out an ROI case that is credible and specific to your company and, as a result,make a more convincing case to executive leadership.
While I've said that you should work with the finance folks to build out that justification organically, tailoring it to the specific financial challenges of your organization, that doesn't mean you can't walk into a discussion with the finance folks without some ideas. In this post, you'll find some starters along those lines. Let's take a look.
Saving the Engineering Budget
Engineering, like any other functional department in a manufacturer, carries a budget. Now,of course, most of engineering's budget is tied up in human capital expense(paying people). But individual development project budgets carry money to design and engineer new products, systems, assemblies and parts. That budget is often spent towards the back-end of the design phase in the form of building physical prototypes and testing, as this has to occur prior to design release.
Simulation can play a significant role in this context. One of the primary advantages it provides is the verification and validation of a item's performance before any prototype is built and tested. If you can avoid building multiple prototypes and avoid multiple rounds of testing, then those are hard dollars the engineering organization would have spent that they now don't.
---
Everyone likes a good debate, right?
Well, as a co-host for the web show Tech4PD, I have to admit that I am a little biased. The idea behind the web show is that Jim Brown, another Industry Analyst, and I debate various topics about technology that enables product development. Viewer's votes determine who wins. The loser has to fulfil a consequence. Last month, Jim did a 35 degree polar bear swim. Earlier, I had to shave my head. In the second episode, Jim had to brush his teeth with wasabi.
Regardless,he and I have debated integrated suites versus granular solutions time and again on the show. And I was thinking, the topic strongly applies to simulation. Perhaps more so than any other area.
Given that, I wanted to get your feedback. Should simulation analysts mainly use integrated suites or granular solutions to setup, run and review their simulations? Before we jump into that debate, however, let's look at some of the past episodes for precedence.
---
Quite a long time ago, I remember the first time I visited a hard-core simulation analyst's group. It was at NASA Marshall Space Flight Center and I, fresh out of college, was showing them some new simulation technology. There were lots of questions and conversations that day. But first and foremost in my memory, I remember the… well… reverence some of the other engineers had for these simulation analysts. They were the unequivocal experts. Their authority was unquestionable. They were on a pedestal.
Fast forward to today, and I believe that the standing of simulation analysts is changing in the engineering community. No, there's been no terrible fall from grace. The change has been subtle, but noticeable. Let me explain.


Multi-Physics: The Good and the Bad
Have you ever heard of the term success-disaster?One of my friends startled me with it one day. Basically, it's when something works so good, that the expectations of others are significantly increased. And that translates into a lot more work. It's good overall. But bad if you can't meet expectations.
That's multi-physics.
Today's simulation software tools have become ridiculously powerful when it comes to multi-physics. You can perform simulations that couple disparate physical domains including structural, fluids, electro-magnetics and more. Furthermore, simulations are expanding into the domain of system engineering and modeling. The capability to accurately predict product behaviors is there, much more so than there has ever been in the past.
---


Quick poll: do you know the most requested presentation topic for NAFEMS events? Anyone. Think quick. I guess the title of this post might be giving it away, but when I talked with Michelle Ringrose about my presentation for NAFEMS North American Conference 2012, she was very clear: addressing the business side of simulation has been one of the top challenges of this community. That's why so many attendees of prior events had requested more presentations on how to champion simulation to the business executives within your companies. So, with all that said, what's the answer?

Is it correlating test results to simulations? No.What about getting simulation data under centralized control? Nope.Getting engineers to drive design decisions off simulations? Negatory.Now, of course, all these can be valuable. But in and of themselves, they won't help you champion simulation within your company. What will?

Befriending the beancounter.

Yes. That's obtuse. So let me explain.


Continue Reading ->
---
Let me first say welcome the new NAFEMS blog. I'm excited that we'll now have a blog focused on simulation issues. I think many of us will get a lot of value from it. As you might have guessed, I'll be one of the contributors here. So I thought it would only be appropriate to give you some idea of what to expect from my posts. But before I go into that, let me tell you a little bit about myself.

About Me, Chad Jackson
If you've been following the CAE, or even CAD and PLM, industry, then you may have heard of me. I'm an Industry Analyst that tracks the products and advances in the space. I publish and present on the pros and cons of these types of technologies. You can learn a lot more about me and my activities at my own site.
As far as simulation goes, I was involved in the development of a couple software products earlier in my career. However, the bulk of my experience comes in following the industry. I've conducted a number of researches studies, published many report and spoken on simulation numerous times.