How To Integrate CAD & Analysis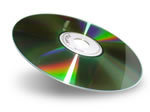 Even though the integration of design and analysis activities has been, and continues to be, the subject of much development, the Working Group feels that the time is now right to describe what techniques are generally available to industry and to provide some insight into what is to come. Although it is increasingly possible to rely on a single integrated system locally, it is impractical to assume that this is sufficient globally because of the expanding use of this technology within the customer-supplier chain and the diversity therein of operational and informational requirements.

This booklet discusses the information content that is available within a Computer Aided Design (CAD) environment and which is required to perform Finite Element (FE) analysis. There are significant differences between these two disciplines and it is the purpose of this booklet to explore how they may be overcome. The techniques of transferring or sharing data between these two activities is considered alongside the special transformations that are used to snake the data more usable. A brief overview of the process is provided in Annex A.
Information available in a CAD system is stored within the 'system's own data structures. This is of no use to another system that- does not understand what the data is or how it is held. The internal format of the data must be defined and made accessible for transfer to use elsewhere. This can be done by providing access routines or exporting the data either in a documented user-readable form or in a standard form. When this is done in a standard way the implementation should be accurate, complete and unambiguous. The relationships between the various possibilities are explored in more detail in Annex B along with a list of tenns and acronyms.
The first approach to make the information more available relied on external formats, some written by the system authors themselves, others by standards making organisations. There is a growing trend towards enabling direct access to the internal CAD database and extracting the specific information that is needed for analysis. The biggest disadvantage of this approach is that the process is specific to the systems concerned and maintaining such a complex set of interfaces is difficult, time-consuming and open-ended.' If a common set of tools for accessing information from any system could be agreed and implemented, this would be of very significant benefit to users and system vendors.
An ambitious standards programme is underway to establish common techniques.
Contents
1. INTRODUCTION
2. CAD GEOMETRY
2.1 2D Drawings. .
2.2 3D Wire Frame
2.3 3D Surface . . .
2.4 3D Solid ....
3. ANALYSIS REQUIREMENTS .............
3.1 Problem Definition ....................
3.2 Geometric Context ....................
3.3 Loading and Displacement Boundary Conditions
3.4 Physical Properties ....................
4. SIMPLIFICATION/IDEALISATION
4.1 Spatial Extent .............
4.2 Scale ...................
4.3 Geometry Preparation .......
4.4 Detail Removal ............
4.5 Geometry Cleaning .........
4.6 Dimensional Reduction .......
4.7 Use of Synunetry ...........
5. METHODS OF TRANSFER
5.1 Physical Requirements .
5.2 Standard Formats .....
5.3 Proprietary Formats ...
5.4 Direct Database Access
5.5 Emerging Technologies.
6. REFERENCES
---
Your comments
---
Add your comments
Anonymous
on 14th February 2016 - 9:02 pm
Purchasing Details
Members Price
£7 | $11 | €10
---
Non-Members Price
£18
| $27 | €24
---
Order Ref: HT09
About
NAFEMS
First Published - January 1997
PDF on CD