Wilde FEA Ltd Changes to Wilde Analysis Ltd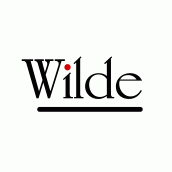 From 1 June 2010 Wilde FEA Ltd became Wilde Analysis Ltd to reflect our current specialism in FEA (Finite Element Analysis), CFD (Computational Fluid Dynamics) as well as Reliability Engineering technology. Our name change is also consistent with our continuing goal to assist clients by identifying and embracing the latest simulation developments in the future. In addition to our new name, we are also celebrating 30 years in business and have launched a new website and brand identity.
Today, Wilde Analysis is a multi-disciplined engineering consultancy providing simulation and calculation software from world leading developers together with high quality consulting and training services. Our software portfolio includes ANSYS, Autodesk Moldflow, DEFORM, Mathcad, NISA, PLAXIS and ReliaSoft.
Over the last 30 years we have gained extensive experience in FEA, CFD and Reliability Engineering methods from working in various sectors such as aerospace, automotive, civil engineering, industrial machinery, nuclear, oil & gas and renewable energy. This broad and deep pool of knowledge enables us to adopt a holistic approach to problem solving.
To view our full range of services, please visit our new website: WildeAnalysis.co.uk