Wilde Appointed as Value Added Reseller for Autodesk Moldflow Insight Software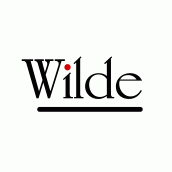 Autodesk Moldflow has appointed Wilde as the only Value Added Reseller (VAR) for Insight software in the UK and Ireland. This follows our successful appointment in November 2009 as the VAR for Autodesk Moldflow Adviser software. Adding Insight to our portfolio further strengthens our position in offering tailored analysis solutions to those involved in the plastic injection moulding sector.

Autodesk Moldflow Insight injection moulding simulation software provides tools that help manufacturers to optimise the design of plastic parts and injection moulds and to study the entire injection moulding process. Companies' worldwide use Autodesk Moldflow Adviser and Insight simulation software to help reduce the need for costly physical prototypes avoid potential manufacturing defects and get innovative products to market faster.

To ensure a high level service is provided to Autodesk Moldflow customers, we have strengthened our existing commercial and technical teams with two new appointments. Neal Symms, Senior Engineer focuses on technical applications and services in plastic injection moulding simulation; and Darren Wadsworth is the new Business Development Manager for Autodesk Moldflow software and training. Both Neal and Darren have many years experience supporting customers in the plastics industry.

To learn more about the Autodesk Moldflow range of software, call Darren Wadsworth on + 44 (0) 161 4747479 or e-mail info@WildeAnalysis.co.uk., alternatively take a look at our website WildeAnalysis.co.uk.