Wilde Attends M3-2S Project Review in China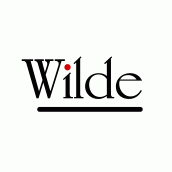 Dr Simon Leefe from Wilde attended the mid-term review of the M3-2S project (a collaborative project funded under the European commission\'s Framework Programme 7) in June at the Harbin Institute of Technology, one of China\'s top 10 universities. The project\'s full title is 'Multiscale Modelling of Multilayer Surface Systems' and its objectives are to provide tools to industry for the virtual testing of hard and wear-resistant coatings for applications such as cutting tool tips, gears and rollers. The team at Wilde, headed by Dr Simon Leefe, are involved in two activities:

1. Production of software, based around DEFORM simulation software, that evaluates load bearing capacity, damage and component life.
2. Dissemination of the project to industry.

According to Professor Yu Zhou, Vice-President HIT, the M3-2S project meeting was one of the highlights of the celebration of the 90th anniversary of HIT on 6 June 2010.