Darren Wadsworth Joins the Wilde Team to expand Autodesk Moldflow
Darren Wadsworth Joins the Wilde Team to expand Autodesk Moldflow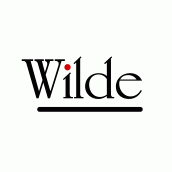 Wilde has recently appointed Darren Wadsworth to the role of Business Development Manager for Autodesk Moldflow and other software and services to the plastics industry. Wilde is currently the only Value Added Reseller of Autodesk Moldflow Adviser and Insight software and training in the UK & Ireland.

Darren has over 20 years experience formulating and providing bespoke solutions to the plastic processing market across the automotive, industrial equipment, medical and packaging sectors. "I am delighted to have joined Wilde and believe the skills I have gained in recent years on process troubleshooting and optimisation will be an added advantage when discussing software simulation with clients", he comments.

Dr Brian Miller, Sales & Marketing Director adds "Darren has a wealth of experience within the plastics sector and has further strengthened our existing team of specialists. This is the latest in a number of strategic appointments made to support our Autodesk Moldflow solutions and deliver the value added service our clients have come to expect".

For further information about Wilde, please look at the website www.WildeAnalysis.co.uk, or phone +44 (0) 161 474 7479 or e-mail info@WildeAnalysis.co.uk.