As UK based NAFEMS members and subscribers will be aware, the UK's mail delivery services have been severely affected by recent industrial action carried out by the members of the Communication Workers Union  (CWU).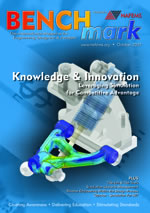 Strikes have taken place over recent weeks, and further strike action is planned between Monday 15th and Friday 19th October.
Like all other UK based organisation, this action has a severe affect on the delivery of our mail to UK and International destinations.
As a result, the delivery of BENCHmark magazine which was due early October, may be delayed, as well as other mail such as publications. Whilst NAFEMS sincerely apologises for this inconvenince, we are sure you will recognise that this is due to circumstances beyond our control.
In light of this, the PDF download version of the magazine is now available to NAFEMS members .
We are endeavouring, where possible, to send mail using different suppliers during this period, but the process will still be delayed due to the Royal Mail being solely responsible for mail delivery in the UK.
International subscribers should be less severely affected, but may still experience some delays.
For up to date information on this industrial action, visit www.royalmail.com