NAFEMS Americas 2014:
Deadline for Abstracts Extended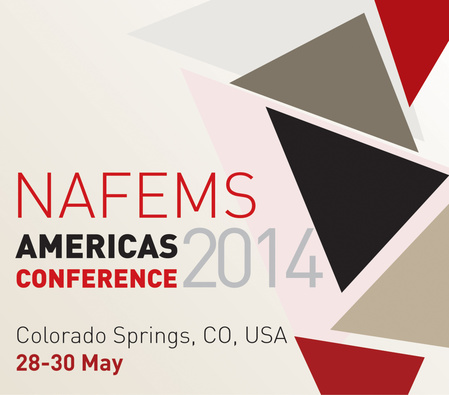 NAFEMS, the premier global organization dedicated to the advancement and improvement of engineering simulation, hosts its 2014 Americas Conference in Colorado Springs, CO on May 28-30, co-located with the Collaboration & Interoperability Congress (CIC).
---
New Frontiers in Product Modeling and Simulation
NAFEMS events are truly unique as they are they only independent and vendor-neutral conferences dedicated to engineering analysis and simulation.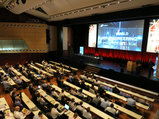 Bringing together the leading visionaries, developers, and practitioners of CAE-related technologies in an open forum, unlike any other, the analysis and simulation community will come together at the 2014 Americas conference to share experiences, discuss relevant trends, discover common themes, and explore future issues.
---
Early Bird Registration - Save up to $300
The conference promises to be the premier event in the simulation calender and you can secure you place today at a reduced rate. Register before 31st January and save up to $300. NAFEMS members can also attend the event for free, subject to sufficient remaining seminar credits.
---
Call for Presentations
**Abstract Deadline Extended to 17th February**
The 2014 NAFEMS Americas Conference entitled 'New Frontiers in Product Modeling and Simulation' will showcase cutting-edge applications of engineering analysis and simulation, and will look to the future of the technology.
You are invited to share your experiences and reveal how simulation is being utilized within your organization by submitting an abstract for consideration. We are looking for presentations which provide case studies on the effective use of simulation for a particular application. Presentations from all areas of simulation will be considered, however, contributions which highlight one or more of the these themes below are particularly welcomed.
Themes
Commercial Impact of CAE investments
Innovations in Simulation Technology
Engineering Simulation Processes
Human Issues
Futuristic Considerations
Submission Guidelines
**Abstract Deadline: February 17th 2014**
As a first step, abstracts of 300-600 words should be submitted for consideration no later than February 17th, 2014. Full submissions guidelines available here.
Details
Event Type: News
Location: Sterling, VA USA
Date: January 30, 2014