NAFEMS Americas Announces 2014 Conference
NAFEMS Americas 2014 Announced in Conjunction with Collaboration & Interoperability (CIC) Congress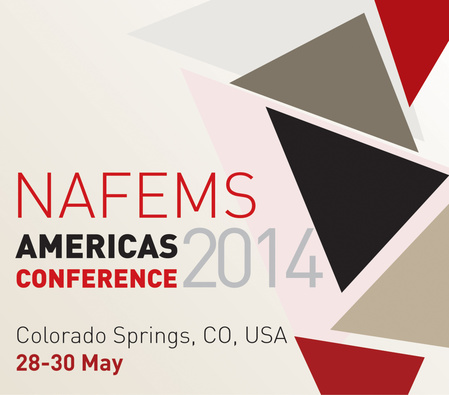 NAFEMS and Longview Advisors have announced plans to co-locate the NAFEMS 2014 Americas Conference and the Collaboration & Interoperability Congress (CIC) at the beautiful Cheyenne Mountain Resort in Colorado Springs, CO. The central theme of the co-located events is, "Driving Product Development with Collaboration, Simulation, and Integration."
NAFEMS, the premier global organization dedicated to the advancement and improvement of engineering simulation, will address these following questions during its 2014 Americas Conference in Colorado Springs, CO on May 28-30, 2014.• What is the future for engineering analysis and simulation?• Where will it lead us in the next decade?• Where should it be going and how will we realize its potential?• What business, technological, and human enablers will take past successful developments to new levels in the next ten years?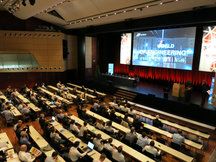 NAFEMS events are the only truly independent and vendor-neutral conferences dedicated to engineering analysis and simulation. The 2014 conference will bring together the leading visionaries, developers, and practitioners of CAE-related technologies in an open forum, unlike any other, to share experiences, discuss relevant trends, discover common themes, and explore future issues.
Call for Presentations
There are numerous aspects associated with maximizing the value of using engineering analysis and simulation in addressing the ever-increasing complexity of products and their lifecycles.
NAFEMS 2014 Americas Conference will include keynote speakers, exhibits, and breakout sessions exploring the following subjects:
Commercial Impact of CAE investments
Development and deployment of CAE roadmaps

Integration of simulation data within Product Lifecycle Management (PLM)

The roles ofCAE software and hardware developers

Innovations in Simulation Technology ("The purpose of computing is insight, not numbers!")
High-Performance Computing (HPC) systems for CAE

Achieving engineering insight through multifunctional and multiphysics simulations, including the modeling and simulation of engineering systems

Material characterizations, including multiscale modeling

Driving design improvement and optimization from smart simulations

Real-time virtual simulations

Quantifying design uncertainty and non-deterministic optimization

Innovative approximation methods and evolutionary optimization

Engineering Simulation Processes
Experimental errors vs. CAE foibles – which data set do you trust?

Regulatory affairs: Gaining acceptance of quality CAE data in approval of products and designs

How to accomplish validation with complex systems

Human Issues
Intelligent engineering collaboration environments

Teaching simulation as part of the basic engineering curricula

Evolvingengineering processes and organizations to leverage CAE advances

Futuristic Considerations
Simulation strategies and tools for "Emerging Complex Adaptive Systems and Cyber –Physical Systems"

Intelligent interfaces for modeling and simulation software

Interactive, immersive 3D modeling and simulation tools/facilities

Potential of using Virtual and Augmented Reality, and Virtual Worlds in engineering simulations
You are invited to share your experiences and reveal how simulation is being utilized within your organization. NAFEMS requests presentations which provide case studies on the effective use of simulation for a particular application. Presentations from all areas of simulation will be considered, however, contributions which highlight one or more of the themes above are particularly welcomed.
The impact of simulation and the extent to which it is deployed can vary considerably depending on company size and the associated industry sector. NAFEMS encourages input and participation from a wide range of organizations – large and small, across all sectors.Please note, as NAFEMS is an independent and vendor-neutral organization, all submissions must avoid any overt commercialism.
Submission Guidelines
Deadline: January 29, 2014
As a first step, abstracts of 300-600 words should be submitted for consideration by January 29, 2014.
Abstracts should be clearly marked with the presentation title, author's name, organization, address, phone number(s) and email address.
E-mail your abstract to
americas2014@nafems.org
.
Authors whose abstracts are accepted will be asked to prepare an extended abstract (typically 2-4 pages) and a PowerPoint presentation (peer-reviewed technical papers are not required).
Details
Event Type: News
Location: Sterling, VA USA
Date: November 26, 2013