NWC13 - Call for Papers

NAFEMS will host its 14th World Congress in Salzburg, Austria during 9-12 June 2013. The event will be the only independent, global conference that focuses entirely on simulation and its impact on industry and beyond.
The 2013 NAFEMS World Congress, will be held in conjunction with a new NAFEMS event – the 1st International SPDM (Simulation Process & Data Management) Conference.Speakers, delegates and exhibitors will have access to both events, which will run simultaneously over the three days, giving all those attending an outstanding opportunity to participate in two international conferences under one roof.
As the international association dedicated to engineering analysis and simulation,NAFEMS has gained respect as being the independent voice of the CAE community,representing over 1000 member organisations worldwide including prominent software vendors, global manufacturing industry and leading academic institutions. The NAFEMS World Congress brings these organisations together with the wider simulation community for an unmissable event in the simulation calendar.
Find out more about the event at www.nafems.org/congress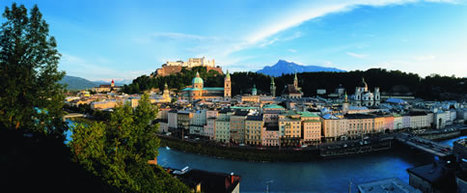 Call for Papers
Attendees from around the globe will take part in the 2013 Congress and SPDM Conference, from every industry involved in engineering simulation and analysis - making it the best platform to showcase how simulation is used in your organisation. NAFEMS invites you and your company to get involved in these events by submitting a paper for presentation in Salzburg.
The Congress will cover a wide range of topics, addressing every aspect of engineering simulation in a full 3-day program. Papers are welcome from any area in simulation including, but not limited to:
Business Issues

CAD CAE Integration

Computational Fluid Dynamics

Confidence in Results

Dynamics & Testing

Education & Training

Emerging Issues

Geotechnical and Foundation Engineering

Multiphysics

SPDM

Stochastics

Structural Analysis
Full details of topic areas and submission detailscan be found at: www.nafems.org/congress
Make sure you are part of the Congress by submitting your abstract today to nwc13@nafems.org
DEADLINE FOR RECEIPT OF ABSTRACTS - NOVEMBER 5TH 2012
Details
Event Type:
Location:
Date: September 17, 2012