Agenda Announced:
NAFEMS Simulation Data Management Industry Experience Forum
NAFEMS announces agenda for SDM Symposium featuringpresentations from Ford, EuroPro, Parker Aerospace, Prostep, Emerson, Boeing,GKN, Whirlpool and others...
NAFEMS is delighted to announce the agenda for its upcoming 'Simulation Data Management: from Concept to Reality - Industry Experience Exchange Forum' taking place in Troy, MI on November 22nd.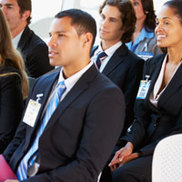 An agenda featuring presentations from Ford, EuroPro, Parker Aerospace, Prostep, Emerson, Boeing,GKN, Whirlpool and others, the one-day SDM dedicated symposium will focus on "Realworld" SDM deployment, including success cases, failure cases and lessons learned.
"We've got a superb agenda lined up with experts in the field sharing their insight into their simulation data management experiences and lessons learned", commented Tim Morris, NAFEMSChief Executive. "More and more companies now have an urgent need to get their simulation data under control and improve their simulation processes and productivity. This one-day symposium providesthe perfect exchange forum to understand the benefits of implementing a simulation data management solution whilst benefiting and learning from the experiences of industry leaders."
Companies moving into or advancing SDM technology will benefit from sending key engineers to this event. Participants will leave with an improved understanding of the benefits gained from implementing a Simulation Data Management system to save time, reduce development costs, and improve time-to-market.
The primary focus of the symposium will be on companies sharing their experiences, lessons learned, and benefits gained from breakthrough improvements in simulation throughput, analyst productivity, product performance, and information traceability.
Full details of the event, including the agenda can be found at www.nafems.org/sdmforum.
Details
Event Type: News
Location: Sterling, VA USA
Date: October 30, 2013