NAFEMS invites you to participate in the Simulation Driven Design study, being conducted by Lifecycle Insights by completing a short survey.
For more than a decade now, engineering organizations have been pushing to use simulation to help make design decisions, not just validate them. But how far have we come? How far do we have left to go?
The study aims to answer that exact question. It includes questions on the setup, solve, review and management of simulations during the concept and detailed design phases with the purpose of making design decisions.The survey includes a maximum of 30 questions and should take no longer than 20 minutes.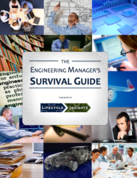 For participating in the survey, respondents will receive The Engineering Manager's Survival Guide, a 40 page eBook publication that delves into trends changing engineering, the initiatives engineering managers are pursuing as well as the technologies needed to support them.
The state of engineering simulation is always changing. Participation in studies like these are key to understanding where we stand today and where we're heading in the future.
Your participation would be greatly appreciated.
You can complete the survey at:
https://www.surveymonkey.com/s/rp-nafems-emsg.
Please note that the survey closes on Friday25th October.