SimBest Project Activities
COMING SOON: A page will be included to provide companies with a sample of questions used to determine the industrial Best Practices. A brief comparison of your answers will be made on-line with the SimBest findings enabling you to benchmark your company against the sector and overall findings.
If you wish to be notified when this is available please click here and inform us. We will then send you an email when this page is ready for use.

During the project there were various activities:
A presentation of the SimBest project was delivered by Webex in June 2015 and a video playback may be viewed. Alternatively the SimBest project PDF presentation may be downloaded.



A State of the Art workshop was jointly organised by EPSRC and KTN and was held in Birmingham on 25 June 2015. Plenary presentations and many group discussions were held discussing the academic State of the Art.




Image: Participants discussing issues at the EPSRC Stateof the Art Workshop



The SimBest project results were presented at the Museum for Science and Industry (MOSI) in Manchester on 25 February 2016 to 130 attendees from academia and industry: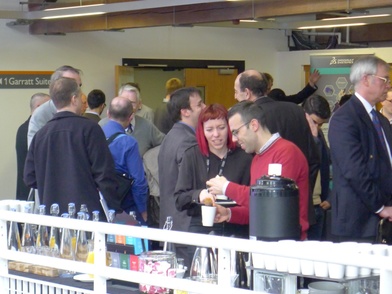 Image: Participants in conversation at the SimBest project results Event.