Earth, Wind and Fire
E-lementary - 002
October 10th 2015
By the NAFEMS Team
---
This is the second post of E-lementary, a digest of articles regarding the latest news in Simulation Analysis Community that could be of interest to you or your colleagues.
Software prototype unveiled to study the Earth
IBNlive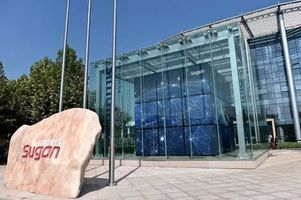 The Chinese Academy of Sciences, China's top science think-tank, and Sugon Information Industry Co Ltd launched a prototype of a 'magic cube' supercomputer system to explore the Earth and provide possible solutions for reducing environmental risks, including air pollution and global warming. The computing system can simulate the atmosphere, ocean currents, land surface processes and biological systems as well as factors from space like cosmic rays and solarwind can be simulated in the device.
---
ANSYS and GE Join Forces To Enable A World Of Smarter Industrial Machines
ANSYS
ANSYS announced today that it joined GE's Digital Predix early adopter program. This move combines the power of the leading engineering simulation platform with the first and only industrial cloud offering for industrial data and analytics, GE's Predix cloud platform. GE's Predix industrial internet platform is the world's only industrial cloud offering designed specifically for industrial data and analytics across such industries as aviation, transportation, oil and gas, and healthcare. Discover more about the project: http://goo.gl/dT9zEj
---
Safe and reliable high-voltage plug-in connectors in electric and hybrid vehicles
BASF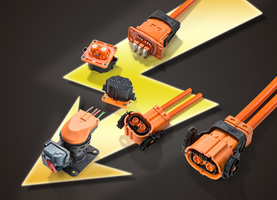 Read how BASF optimized the connector locks using its simulation tool Ultrasim in order to create safe high-voltage plug-in connectors in electric and hybrid vehicule as BASF is expanding its range of engineering plastics for the dynamic market of electric and hybrid vehicles. https://goo.gl/sQk8Nf
Image from BASF
---
Silicon in the Next-Generation Batteries?
news.gatech.edu
Using a combination of experimental and simulation techniques, researchers from the Georgia Institute of Technology and three other research organizations have reported surprisingly high damage tolerance in electrochemically-lithiated silicon materials.
Discover the results of their research here: http://goo.gl/ttKUAh
---
National Science Foundation to $40 million in research infrastructure for earthquake, wind and water hazards
National Science Foundation
Among these infrastructures, the University of Texas at Austin will develop and host a software platform, data repository and tools for researchers to advance hazard-resistant designs that will improve the safety of people and property. The web-based platform will enable researchers across the United States to access computer models and simulations to study impacts of natural hazards on buildings, other structures and soils.
Read about the details of the fascinating infrastructure here: http://goo.gl/yyNJRm
---
Simulation Capabilities Added to Autodesk's Fusion 360
Autodesk
The new simulation capabilities are fully integrated into the Fusion 360 workflow. Users can perform both linear stress and modal analysis. They will be able to define materials and add constraints, and add loads to solve for weaknesses in their assemblies, while staying within a single design environment. Results can be shared with remote users via a live design review. Autodesk plans to add further simulation capabilities, such as thermal and fatigue analysis, in future product updates.
Read about the other capabilities of Autodesk's tool: http://goo.gl/GVdEXO
If you think we missed a story or should share one for our next segment, feel free to email us or just tweet/facebook/linkedin us and we will share it!
---





Request Further Information
It is often much simpler to discuss the benefits of NAFEMS membership and the options available with our dedicated development team.
If you would like one of our membership development managers to get in touch to discuss all aspects of NAFEMS, please fill out the form below, and we will talk to you soon.