Supercars + Super software = Superpowers
Elementary - 001
September 16th 2015
By the NAFEMS Team
---
We are delighted to announce that we are going to start sharing regularly a digest of articles regarding the latest news in Simulation Community that could be of interest to you or your colleagues. These past weeks software companies and the car industry have been particularly busy!
Bloodhound supersonic car will be revealed at London expo
The Bloodhound Project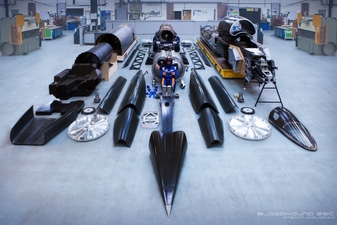 With their eyes on setting a Guinness World Record, the Swansea University's College of Engineering scientists used simulation in order to develop their Supersonic car project, discover it here:
http://goo.gl/Sba2QI and watch the car animated here: https://youtu.be/krcLNgLcF9Q
You can follow BLOODHOUND SSC and Dr Ben Evans on Twitter to read updates about the project.
Image from Bloodhound project
---
New supercomputer models helps scientists to come closer than ever to capturing the behaviour of normal human heart valves
scientificcomputing.com
Read how the development of new modelling techniques will ultimately enable cardiac surgeons to make more durable repair and replacement of heart valves and eventually produce a more effective therapy: http://goo.gl/fPF9sm
Related topic - The Living Heart Project: http://goo.gl/y4F3XV

---
Simulation of a tornado-producing thunderstorm
Slate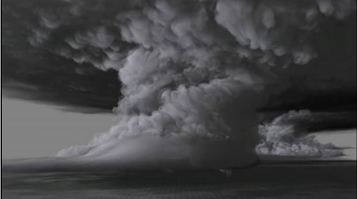 A supercomputing network was used to make the simulation, a $121 million partnership between more than a dozen universities and the National Science Foundation, and is among the most powerful computing resources in the world.
Discover other interesting facts about this simulation and who are behind it: http://goo.gl/omkOJC
Image from Slate
---
ANSYS provides free engineering simulation software to students worldwide
ANSYS
ANSYS® Student is a free, introductory academic software package for students interested in learning the fundamentals of simulation while gaining exposure to the state-of-the-art ANSYS simulation workflows, pre-processing, post-processing and solver solutions. In addition, ANSYS will be providing self-guided technical support, installation videos, FAQs and introductory tutorials through their website. http://goo.gl/5DFv6N
---
Exa Corporation behind record-breaking electric race car success
exa.com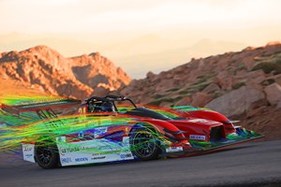 Exa Corporation, through their software: PowerFLOW®, helped Mitsubishi achieve a 25 percent downforce improvement for its record-breaking electric race car, the MiEV Evolution III exa.com/news

See the car in action: https://youtu.be/7zdO193mmh4
Image from Exa Corporation
---
New Modelling Software designed at Purdue University launched
Purdue Office of Technology Commercialization
SwiftComp, licensed by AnalySwift LLC, is the new software designed at Purdue University by Wenbin Yu, Associate Professor in Purdue's School of Aeronautics and Astronautics, to provide state-of-the-art, high-fidelity modeling of composites.
Read more: http://goo.gl/cDuXm5


---

ESTECO now offers online training center and membership packages for students, researchers and professors,
ESTECO
The membership package will provide training material, a complementary calendar of events and a free one-year modeFRONTIER license. ESTECO Academy was created in order to give support to students and researchers wanting to learn about optimization in engineering and prepare for the real-world engineering problems they could encounter in their career.
Learn more :http://goo.gl/dluX1Z
---
Assets Of Delcross Technologies acquired by ANSYS
ANSYS
ANSYS has acquired substantially all the assets of Delcross Technologies, a premier developer of computational electromagnetic simulation and radio frequency system analysis software. The acquisition will enable ANSYS users to understand how antennas interact within their operating environments and how this behaviour affects the system's overall ability to transmit and receive data without interference.
Read more: http://goo.gl/KWPVWj
If you think we missed a story or should share one for our next segment, feel free to email us or just tweet/facebook/linkedin us and we will share it!
---





Request Further Information
It is often much simpler to discuss the benefits of NAFEMS membership and the options available with our dedicated development team.
If you would like one of our membership development managers to get in touch to discuss all aspects of NAFEMS, please fill out the form below, and we will talk to you soon.