This Website is not fully compatible with Internet Explorer.
For a more complete and secure browsing experience please consider using
Microsoft Edge
,
Firefox
, or
Chrome
Regional Representative - Andrew Wood
Mr. Andrew Wood
Regional Manager, NAFEMS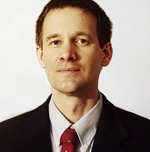 Andrew joined NAFEMS in October 2014 as the Americas Regional Representative, responsible for the planning and delivery of NAFEMS events and member support in the region, as well as providing support to the Stochastics and the Simulation Data Management Working Groups.
Andrew received his bachelor's degree from The Ohio State University, and his master's degree from Kent State University. In previous positions, Andrew held positions combining research, organization, and member services.