Systems Modeling & Simulation Working Group
​​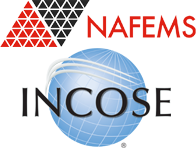 In July 2012, NAFEMS and the International Council on Systems Engineering (INCOSE) announced a joint relationship for mutual participation and collaboration for the advancement of engineering simulation and model based systems engineering.
This collaboration includes the implementation of a joint cross organizational working group on Systems Modeling & Simulation. NAFEMS will launch a new international Technical Working Group in concert with INCOSE to promote a deeper understanding of lifelike behaviour to integrate mechanical analysis and simulation within their Model Based System Engineering initiative.
Additionally, through this collaboration NAFEMS and INCOSE will provide mutual assistance and support for international standards and develop a joint approach for interfacing with other organizations in related professional areas. 
Interested in Learning More about the SMSWG? 
NAFEMS Members can download the following materials: 
Systems Modelling and Simulation Working Group Bylaws*
Systems Modelling and Simulation Working Group Activities*

*You must be logged in to you member account to view this information. 

Interested in Joining the SMSWG?
If you would like to join the SMSWG, please complete this form.

Already a Member of the SMSWG?
Visit the SMSWG Collaborative Community for Systems Modeling & Simulation Working Group discussions, meeting minutes, and related files.