CAE in Automotive Development:
State of the Art, Technology Changes and Future Trends
A Conference focussing on simulation and analysis in the automotive industry.
Keynote Speakers
The automotive engineering community is currently confronting the biggest set of challenges since its inception. The urgent need to tackle climate change and the increased demand for smarter and safer mobility require fundamental alternative design strategies for every kind of vehicle. New drive systems, based on electric and hydrogen units, need to be taken into account, alongside a massive increase in reliance on software, sensors and electronics.
As well as this, time to market needs to be decreased in order to stay competitive. The need to balance automation, agility, traceability and process governance presents a significant challenge and will have a considerable impact on the virtualisation of product development and lifecycle integration.
We now need to extend the virtual techniques we already use and introduce cutting-edge methods to face these challenges. The automotive industry needs to apply suitable numerical methods to update the design and manufacturing process in order to remain competitive.
Following on from the NAFEMS international seminar "Simulation in the Automotive Industry: Creating the Next Generation Vehicle", these topics will be explored in a series of dedicated presentations, panel discussions and workshops at the NAFEMS World Congress 2021, covering the state of the art in automotive simulation, technological challenges, and future trends.
Take a look at the automotive symposium presentations, which are part of the main NWC21 agenda, below.
Registration for the NAFEMS World Congress 2021 includes complete access to the Automotive Symposium, as well as the International SPDM Conference, and Multiphysics Simulation Conference, which will also be held concurrently.
Key drivers and challenges
Environmental impact(technology, mobility)
Extending system boundaries
Speed, time to market
Flexibility, traceability
Handling of increasing system complexity
Collaborative cross-site development
Continuous integration/ development
Data driven development
Key Discussion Topics
Behaviour simulation of new functions and technology
Electrical engine, battery, fuel cell etc.
Connectivity of digital car systems
Assistance capabilities, evolution of driving control
OTA
Cybersecurity
Effective development
Data management, model orchestration
Function-based design, generative design
CI/CD, process automation
Digital Twin -availability of connected data of all systems of the car along the lifecycle
Process quality, process governance
Valid data for deep learning processes
Reliability, simulation governance etc.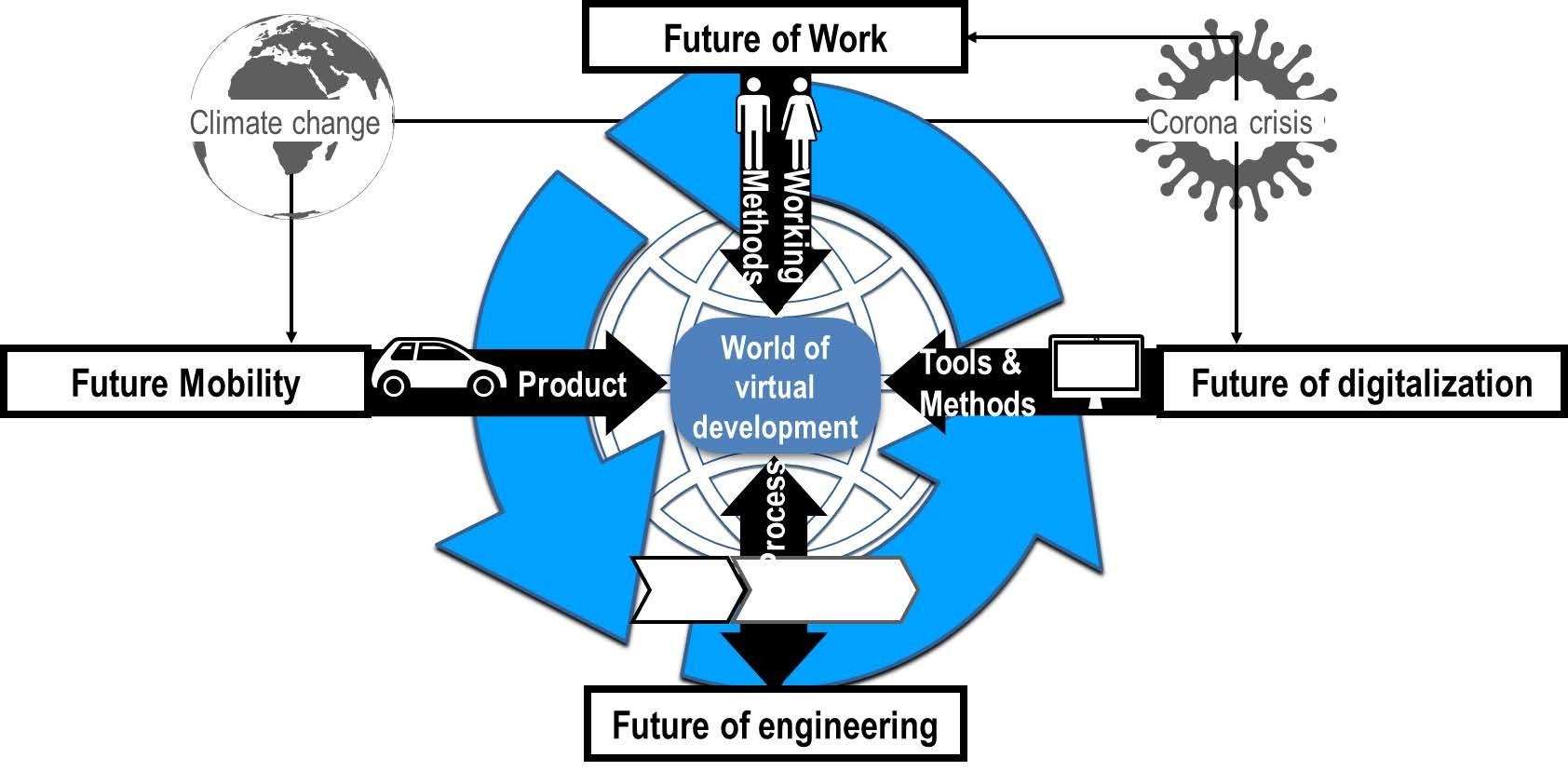 Technical Champions of the CAE in Automotive Development Symposium:
Dr.-Ing. Werner Dirschmid
Chairman of the NAFEMS DACH Steering Committee, formerly Audi AG, GER
Mario Felice
virsolTech Engineering Consulting, member of the NAFEMS Americas Steering Committee, formerly Ford Motors, USA
Dipl.-Ing. Christoph Gümbel
Future Matters, formerly Dr. Ing. h.c. Porsche AG, SUI
Dipl.-Ing. Gerhard Göß
Schaeffler Technologies AG & Co.KG, member of the NAFEMS DACH Steering Committee Schaeffler, GER
Dr.-Ing. Bernd Fachbach
Virtual Vehicle Research GmbH, AUT
Thorsten Pohl
Stellantis, Opel Automobile, GER
Thomas Resch
Brose Fahrzeugteile, GER
Severin Stadler
Magna Steyr Fahrzeugtechnik, AUT
Dr. Monika Wierse
Dr. Ing. h.c. F. Porsche, GER
Any Questions regarding the Automotive Symposium?