International Multiphysics Simulation Conference 2021
Co-organized by
Technology is changing faster than ever. Global megatrends – such as digitalization, resource scarcity, and the need for renewable energy – drive the demand for innovation and efficient product development. In today's world of almost limitless computing power, numerical simulations need to be both accessible and accurate in order to enable innovation.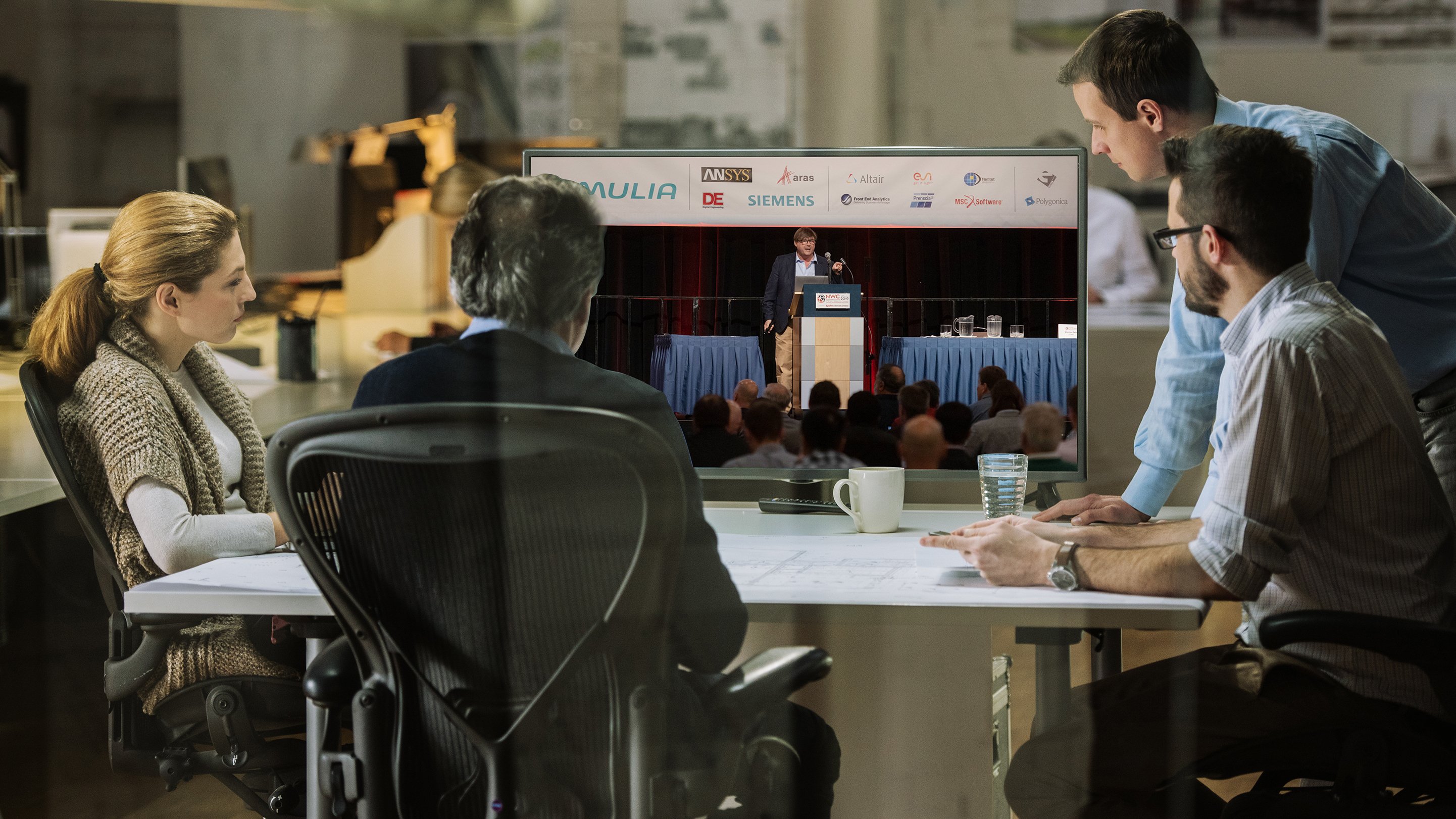 The need for more realistic numerical simulations in research and development is continuously growing. Software vendors are responding to this demand by facilitating the coupling of various solvers, making multiphysics easier to set up and use. The main challenge of understanding the different physical effects and to produce reliable simulation results still remains.
The conference will provide an overview of state-of-the-art-methods for coupled and multiphysics simulations, mainly within the context of industrial applications and CAE.
The conference brings together researchers, developers, teachers, and users of multiphysics simulation methods to present new results, exchange ideas and discuss the challenges. It is an excellent opportunity to connect to other practitioners in the field of multiphysics and coupled simulations.
Co-hosted with the NAFEMS World Congress 2021 and the 5th International SPDM Conference, registration covers access to all events.
The NAFEMS Multiphysics Working Group
The NAFEMS Multiphysics Working Group has been set up to promote and support the use of Multiphysics simulation in industry. Please contact the chairman, Alfred Svobodnik, at mpwg@nafems.org if you are interested joining the working group.