NAFEMS World Congress Agenda
The preliminary agenda for the NAFEMS World Congress 2017 is now available to download here.
Note: There are a few errors in the available agenda. We are working quickly to resolve these errors and will provided a revised, corrected version in the coming days.


We look forward to seeing you in Sweden!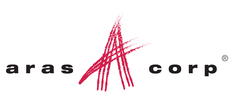 ------------------------

Exhibitors
Altair Engineering
Ansys
Aras PLM Software
Beta CAE Systems
Ceetron
CEI / Ensight
Cimne GiD
Comsol
Dassault Systemes Simulia
Datadvance
Digital Engineering
DYNAmore Nordic
Dynardo
Engys
ESI Group
Esteco
FS Dynamics
FunctionBay
Granta Design
HBM Prenscia
Intes
ITI – International TechneGroup
Math2Market
Mentor Graphics
Modelon
MSC Software
NAFEMS
Numeca
PDTec
Phoenix Integration
Pointwise
Scale
SDC Verifier
Siemens PLM
Synopsys
Technia Transcat
---
---