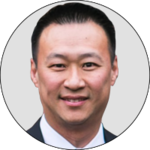 Charles Poon
Chief Engineer, Powertrain as Installed
Ford Motor Company, USA
Charles Poon is Ford's Chief Engineer for Global Powertrain Installation organization leading a team of over 600 engineers located in North America, Europe, Asia and South America. He is responsible for all of Ford's global mounts, cooling, exhaust, air induction and fuel system development with the goal of delivering world-class powertrain systems at best in class product development cycle times for all of Ford's vehicle programs. Mr. Poon joined Ford Motor Company as a Ford College Graduate 19 years ago and has worked through the ranks of all aspects of powertrain engineering. He served in a number of leadership roles including Manager of Manual Transmission Development, Manager of Driveline Systems, Global Manager Of Powertrain Quality and Global Manager of Installation CAE. In addition, Mr. Poon has been awarded patents for development of Ford's first automatic transmission Shift By Wire System. Mr. Poon holds degrees in Bachelor's of Science in Mechanical Engineering from Cornell University, a Master's of Science in Systems Engineering from Cornell University, and a Master's in Business Administration from the University of Michigan.

Abstract

The Role of Simulation in the Transformation of the Automotive Industry
The automotive industry is now confronting the largest technological transformation since its inception. These having to do with the electrification of powertrains for more efficient consumption and cleaner emissions, the use of smart adaptive technologies for much safer driving operations, the advancement of control sensors and application of AI for greater connectivity with the driver, other vehicles and road signals all leading to the advent of the full autonomous vehicle. In addition to the technological revolution occurring, competitive pressures brought on by markets such as China now demand hardware be launched at the speed of software.
The car and the product development process as we know it today will totally change! It will be the ultimate augmentation of mobility and connectivity since it will be smart enough to anticipate your preferences and behaviors as it transports you from point A to B. The whole concept of passenger transportation is being transformed for a Safer, Healthier and Smarter Environment. These innovations will need to be delivered at a faster pace of introduction then ever before.
So, the challenges to the automotive engineers are enormous and SIMULATION will be playing a critical role in driving the technical design innovations and engineering efficiencies for delivery of these Smart Vehicles.