Training: Short Courses
As part of the NAFEMS World Congress 2019, attendees will have access to many short training courses being held over the course of the Congress. These courses will be taken by NAFEMS tutors, and cover topics as diverse as Non-Linear Analysis, Practical CFD, Simulation Credibility and Introduction to SPDM. Registered Congress attendees will be asked to pre-register before the event.
Full details and pre-registration for all of these courses will be available shortly.
Short courses being offered
Numerical Simulation of Multiphase Flows
CFD for Structural Designers and Analysts
Effective Postprocessing of Structural Analyses
Joints and Connections
Introduction to Practical CFD
Elements of Turbulence Modelling
FEA of Pressure Systems and Components
Design by Analysis of Pressure Systems and Components
Instability and Buckling of Structures
Introduction to SDM
Simulation Driven Engineering with Computational Acoustics
Composites
Nonlinear Analysis
Dynamic Finite Element Analysis
Fatigue Analysis
Probabilistic Analysis and Uncertainty Quantification
Structural Optimization - Topology Optimization & Generative Design
Sheet Metal Formability – Material Properties, Failure and Simulation
...plus more to be confirmed
Sponsors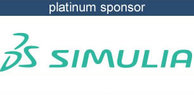 Exhibitors
Altair Engineering
Ansys
BETA CAE Systems
Dassault Systemes
Datadvance
DE Digital Engineering
Dynardo
ESI Group
Esteco
Function Bay
Granta Design
HBM Prenscia
Intes
Kinetic vision
MSC Software
Murata Software
NAFEMS
Penguin Computing
Polygonica
Siemens PLM Software
SmartUQ
Synopsys
ITEA3 VMAP
Volume Graphics
... and more