Monday 12th June
Short Training Courses
As part of the NAFEMS World Congress 2017, attendees will have access to many training courses being held over the course of the congress. These courses will be taken by NAFEMS tutors, and cover topics as diverse as Non-Linear Analysis, Practical CFD, Simulation Credibility and Introduction to SPDM. Registered Congress attendees will be asked to pre-register before the event.
11:00-12:25
CFD for Structural Designers and Analysts
Kamran Fouladi
This course aims to introduce the essential principles of fluid dynamics, important flow phenomena, and basics of CFD process to structural engineers and how CFD can be beneficial for their multidisciplinary problems.


Random Vibration
T. Irvine
The probability and statistics of random vibration will be presented, including the standard deviation, RMS and histogram. The response of a single-degree-of freedom system to random base excitation will be analyzed. The expected peak value will be estimated and compared to that from a numerical experiment.


13:45-15:10
Nonlinear Structural FEA
Tony Abbey
Many problems facing engineers are nonlinear in nature, where the response of a structure cannot be simply assessed using linear assumptions. One of the most difficult tasks facing an engineer is to decide whether a nonlinear analysis is really needed and if so what degree of nonlinearity should be applied. This overview will examine these issues, and look at the best ways of creating an analysis plan that matches key objectives.


Vibration Fatigue
T. Irvine
This course will cover rainflow cycle counting in the time domain followed by material S-N curves and the Palmgren-Miner damage summation. In addition, the Dirlik, single-moment and other spectral methods will be presented.
15:50-16:55
Joints and Connections in FEA
Tony Abbey
Most structures involve some form of jointing or connection. This overview looks at popular FEA methods for simulating mechanical joints, welding and bonding. Different idealisation approaches and element types will be reviewed. Hints and tips will be developed based on identifying key analysis objectives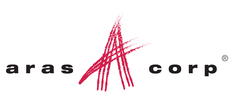 ------------------------

Exhibitors
Altair Engineering
Ansys
Aras
Beta CAE Systems
Ceetron
CEI / Ensight
Cimne GiD
Comsol
Dassault Systemes Simulia
Datadvance
Digital Engineering
DYNAmore Nordic
Dynardo
Engys
ESI Group
Esteco
FS Dynamics
FunctionBay
Granta Design
HBM Prenscia
Intes
ITI – International TechneGroup
Math2Market
Mentor Graphics
Modelon
MSC Software
NAFEMS
Numeca
PDTec
Phoenix Integration
Pointwise
Scale
SDC Verifier
Siemens PLM
Synopsys
Technia Transcat
Volume Graphics

---
---
---