Tuesday 13th June
Short Training Courses
As part of the NAFEMS World Congress 2017, attendees will have access to many training courses being held over the course of the congress. These courses will be taken by NAFEMS tutors, and cover topics as diverse as Non-Linear Analysis, Practical CFD, Simulation Credibility and Introduction to SPDM. Registered Congress attendees will be asked to pre-register before the event.
11:00-12:25
PSE – General Information
Gino Duffet
Discuss PSE with individual who have been through the PSE process. CertifiedPSE analysts will be available to answer questions on their experience withNAFEMS PSE certification
Shock Part 1
T. Irvine
Classical base excitation pulses will be covered for both time domain and shock response spectrum analysis. Seismic and pyrotechnic shock will be discussed. The tripartite SRS format will be introduced.
13:45-17:10
Elements of Turbulence Modelling
Kamran Fouladi
The objective of turbulence modelling is to develop equations that will predict the time-averaged velocity, pressure, and temperature fields without calculating the complete turbulent flow pattern as a function of time.
Shock Part 2
T. Irvine
Techniques will be demonstrated for synthesizing a time history to satisfy an SRS. The SRS method will be extended to multi-degree-of-freedom systems. The shock severity relationship in terms of pseudo velocity and stress will also be covered.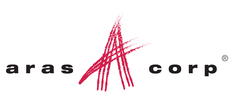 ------------------------

Exhibitors
Altair Engineering
Ansys
Aras
Beta CAE Systems
Ceetron
CEI / Ensight
Cimne GiD
Comsol
Dassault Systemes Simulia
Datadvance
Digital Engineering
DYNAmore Nordic
Dynardo
Engys
ESI Group
Esteco
FS Dynamics
FunctionBay
Granta Design
HBM Prenscia
Intes
ITI – International TechneGroup
Math2Market
Mentor Graphics
Modelon
MSC Software
NAFEMS
Numeca
PDTec
Phoenix Integration
Pointwise
Scale
SDC Verifier
Siemens PLM
Synopsys
Technia Transcat
Volume Graphics

---
---
---