Wednesday 14th June
Short Training Courses
As part of the NAFEMS World Congress 2017, attendees will have access to many training courses being held over the course of the congress. These courses will be taken by NAFEMS tutors, and cover topics as diverse as Non-Linear Analysis, Practical CFD, Simulation Credibility and Introduction to SPDM. Registered Congress attendees will be asked to pre-register before the event.
11:00-12:25
Effective post processing in Structural FEA
Tony Abbey
The range of post processing options can be bewildering. However, understanding how to interrogate stress results is key to effective FEA. A roadmap is developed that shows how to use Von Mises, Cartesian and Principal stresses in a logical and authoritative manner. Examples of contour and XY plotting are shown. Load vectors and free body diagrams are also discussed.


15:45-17:10
Introduction to Practical CFD
Kamran Fouladi
This course provides a view into practical application of CFD in real life applications and the challenges faced due to the presence of turbulence, heat transfer, phase changes, and movement of boundaries. Through a simple and moderately technical approach, this course covers topics such as the role of CFD, basic formulation, governing equations and use of model equations, steps in CFD process, need for turbulence modeling, and CFD best practices.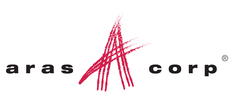 ------------------------

Exhibitors
Altair Engineering
Ansys
Aras
Beta CAE Systems
Ceetron
CEI / Ensight
Cimne GiD
Comsol
Dassault Systemes Simulia
Datadvance
Digital Engineering
DYNAmore Nordic
Dynardo
Engys
ESI Group
Esteco
FS Dynamics
FunctionBay
Granta Design
HBM Prenscia
Intes
ITI – International TechneGroup
Math2Market
Mentor Graphics
Modelon
MSC Software
NAFEMS
Numeca
PDTec
Phoenix Integration
Pointwise
Scale
SDC Verifier
Siemens PLM
Synopsys
Technia Transcat
Volume Graphics

---
---
---