Essential Principles of Simulation Data Management
NAFEMS e-Learning Course
---
Three-Week Online Training Course
One 2.5 hour session per week
Engineering Board PDH Credits: 7.5 hours*
View the free 'taster' webinar here

---


Course Overview
Engineers and engineering departments are facing a rapid and continuous increase in the size and complexity of the data sets they need to manage. Simulation & Process Data Management solutions have both enabled organisations to get their data under control and to achieve significant reductions in time spent on laborious data management tasks.
This course aims to teach the essential principles of simulation data management including the management of data files, the management of metadata and the management of process data.
It aims to provide the delegate with an understanding of the benefits they could achieve through the deployment of an SPDM ( Simulation & Process Data Management) solution in their organisation and how to justify such a deployment. It aims to enable students to develop the SPDM-related competencies listed within the NAFEMS PSE scheme.


Who Should Attend?
Managers, engineers, analysts, methods consultants and IT/PLM staff who wish to understand the capabilities and potential benefits of SPDM solutions.
E-learning classes are ideal for companies with a group of engineers requiring training. E-learning classes can be provided to suit your needs and timescale. Contact us to discuss your requirements.


Course Program
Note: This is a three week course. Each session represents one 2-hour session each week. (Note: Sessions may last for 2.5-3 hours, including the Q&A sessions.)
Recordings of each session are made available to course attendees in the event they are unable to participate in one or more of the live meetings, or if they wish to review the material following each session.
Introduction to SPDM

Industrial challenges leading to growth of simulation data

Challenges of managing simulation data & processes

Core capabilities of an SPDM solution

File data management, metadata management

Data lifecycle management

a typical SPDM solution, architecture and components

examples of SPDM deployments

The 7 Core requirements for SPDM solutions

Essential capabilities to replace the file system & logbook

The SPDM solution functionality stack

Case studies in SPDM solution deployment

SPDM in an overall PLM landscape

Business Value from SPDM deployment

Justifying an SPDM deployment

*Note: While we will make every attempt to follow the course outline, the schedule may be shifted at some point. However, ample notice will be given prior to the start of the course date with regards to the course schedule.


Course Process and Details
In the current climate travel and training budgets are tight. To help you still meet your training needs the following e-learning course has been developed to complement the live class. The e-learning course runs over a three week period with a single two hour session per week.
E-learning classes are ideal for companies with a group of engineers requiring training. E-learning classes can be provided to suit your needs and timescale. Contact us to discuss your requirements.
The course is completely code independent. No software is required.
Each topic in the class is treated as a building block and is presented using an overview of the physics and theory involved. The math is kept simple and the emphasis is on practical examples from real life to illustrate the topic. The mapping to Finite Element analysis techniques is shown with numerous case studies. The tutor will be presenting methodology and results and involving the students in the process via Q and A periods during each session, follow up emails and a Course Bulletin Board
Interaction is encouraged throughout the course. Students are welcome to send in problems from Industry and these will be discussed as time permits.


Full notes are provided for the students, together with personal passwords for e-learning backup material, bulletin board access etc.

Students will join the audio portion of the meetings by utilizing the VoIP (i.e. headset connected to the computer via headphone and microphone jacks) or by calling into a standard toll line. If you are interested in additional pricing to call-in using a toll-free line, please send an email to:
e-learning @ nafems.org .


Special Note(s):
Telephony surcharges may apply for attendees who are located outside of North America, South America and Europe. These surcharges are related to individuals who join the audio portion of the web-meeting by calling in to the provided toll/toll-free teleconferencing lines. We have made a VoIP option available so anyone attending the class can join using a headset (headphones w/ microphone) connected to the computer. There is no associated surcharge to utilize the VoIP option, and is actually encouraged to ensure NAFEMS is able to keep the e-Learning course fees as low as possible. Please send an email to the e-Learning coordinator (e-learning @ nafems.org ) to determine if these surcharges may apply to your specific case.
Just as with a live face-to-face training course, each registration only covers one person. If you plan to register a large group (10+), please send an email to e-learning @ nafems.org in advance for group discounts.
For more information, please email e-learning @ nafems.org .




Upcoming Session:
Not Available to Attend this Time?
Would you like us to notify you when the next course on Fluid Dynamics Review for CFD is open for enrollment? If so, add yourself to the eLearning Waitlist!
Course Instructors
Mark Norris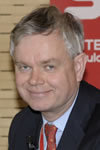 Mark Norris is a PLM and SPDM consultant who recently completed a two year study of Simulation Process and Data Management at early adopters. He is the author of the NAFEMS Simulation Data Management White Paper: Business Value from Simulation Data Management – A decade of Production Experience. He advises major companies on PLM & SPDM and how to achieve business value.
He has thirty years of experience of applying IT, including simulation, data and process management to improve engineering processes. He has completed projects for Aerospace, Defence and Automotive OEMs, tier I suppliers and a leading CPG company.
Mark is a Chartered Engineer and was awarded the N.E.Rowe medal by the Royal Aeronautical Society for his work on the simulation of crack propagation in bonded fuselage structures. Until recently he was the Industry Principal for PLM and SPDM in Europeat Infosys, an IT and engineering services supplier.
Peter Bartholomew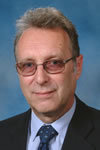 Peter was most recently a Senior Fellow at QinetiQ/the Royal Aircraft Establishment. His background is in Design Optimization, Structural analysis especially FE methods, Data Management and Military Airworthiness.
Peter is a Member of the NAFEMS Simulation Data Management Working Group, and was the Editor of NAFEMS SDM Business Value White Paper.
Engineering Board PDH Credits

*It is your individual responsibility to check whether these e-learning courses satisfy the criteria set-out by your state engineering board. NAFEMS does not guarantee that your individual board will accept these courses for PDH credit, but we believe that the courses comply with regulations in most US states (except Florida, North Carolina, Louisiana, and New York, where providors are required to be pre-approved).