Hands-on Simulation – Frontloading CFD with Simcenter FLOEFD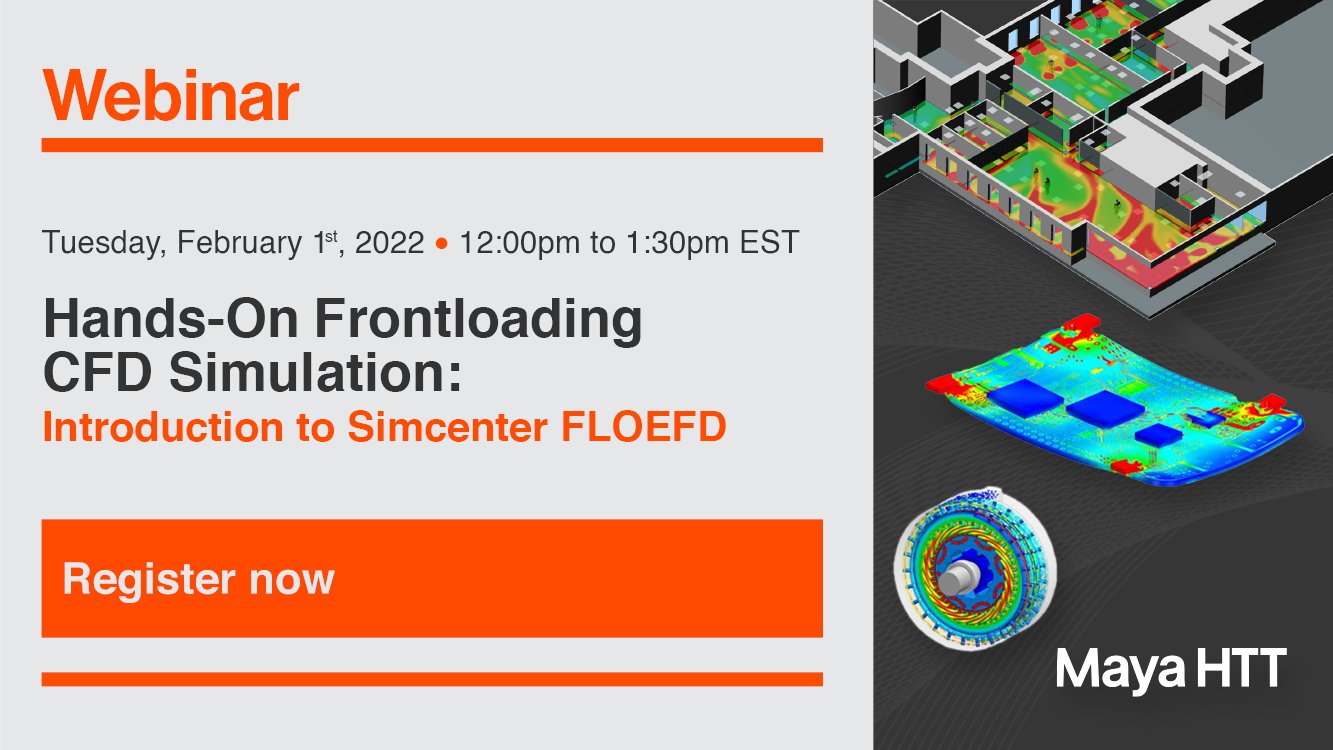 Traditional simulation is a bottleneck.

After completing a first iteration of a design, often, while waiting on the overloaded simulation team, the designer continues iterating based on educated guesses and prior experience. By the time results come back from simulation, they are already out of date and out of sync with the latest design.

Simulation needs to be part of the design process, but it requires expertise most designers don't have.

Defects identified late in the design cycle are difficult, time-consuming, and costly to solve. Changes in the design process are much easier to make at an early stage, before resources are spent on prototypes, and before products are delivered to customers.

Put the power of simulation validation into the hands of designers.

Discover intelligent automation that makes frontloading CFD a reality:
-Intuitive user experience, short learning curve
-Native NX CAD data, no translation or fluid body creation
-Automatic recognition of model change, synchronized geometry and simulation data
-Quick automated mesh meshing
-Fast, accurate results for highly complex geometry
-Powerful parametric study and design comparison for easy what-if analysis

Stop simply hoping your designs pass final testing. Find out how to never again release a product without being fully confident it will meet performance requirements.

If you experience issues with late design changes, lack in-house CAE expertise, or need to balance performance and weight in your designs, you won't want to miss this unique opportunity.

Register today for access to one or more of these industry-focused webinars:

February 1 @ 12-1:30pm EST Introduction to Simcenter FLOEFD bit.ly/3dTVxeH
March 1 @ 12-1pm EST Electronics bit.ly/3H1RPML
April 5 @ 12-1pm EST Electric Vehicle Engineering bit.ly/3dW3SP8
May 3 @ 12-1pm EST Building Simulation bit.ly/3m5clUk

Each session will include exercises.
All participants receive a certificate of attendance.