North American fe-safe User Group Meeting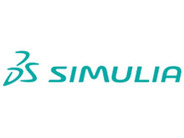 We are delighted to announce the 10th fe-safe User Group Meeting! Join the celebration!

We have a fantastic day of presentations on fatigue and durability as well as how fe-safe is applied in industry to achieve business advantage across a broad range of sectors and for a variety of materials and components.

This year's agenda will combine user presentations on the application of fe-safe and its add on modules, with presentations from our technical and development team offering Tips and Tricks as well as focusing on deep dives into key aspects of the technology.

This is an essential event for both seasoned and new fe-safe users.

Meeting highlights so far:

Keynote: "Fatigue Life Estimation Techniques in Automotive Applications: Advancement and Challenges" by Dr Yung-Li Lee, Senior Technical Fellow in Durability Science & Technology at the FCA US LLC Technology Center


Confirmed user presentations: Tenneco, DuPont, Oak Ridge National Laboratory (ORNL), American Axle & Manufacturing


Internal presentations include: Random Vibration Fatigue in fe-safe and Abaqus, fe-safe Technology Update and a celebratory '10' Tops Tips & Tricks to getting the most out of fe-safe.

For more information: http://www.3ds.com/events/fe-safe-user-group-meetings/north-america-fe-safe-user-group-meeting/
To register: http://www.3ds.com/events/fe-safe-user-group-meetings/north-america-fe-safe-user-group-meeting/registration/
Details
Event Type: Conference
Location: Plymouth, Michigan USA
Date: October 19, 2016