This Website is not fully compatible with Internet Explorer.
For a more complete and secure browsing experience please consider using
Microsoft Edge
,
Firefox
, or
Chrome
Online Course: Nonlinear Behaviour Of Reinforced Concrete Structures
ONLINE COURSE: NONLINEAR BEHAVIOUR OF REINFORCED CONCRETE STRUCTURES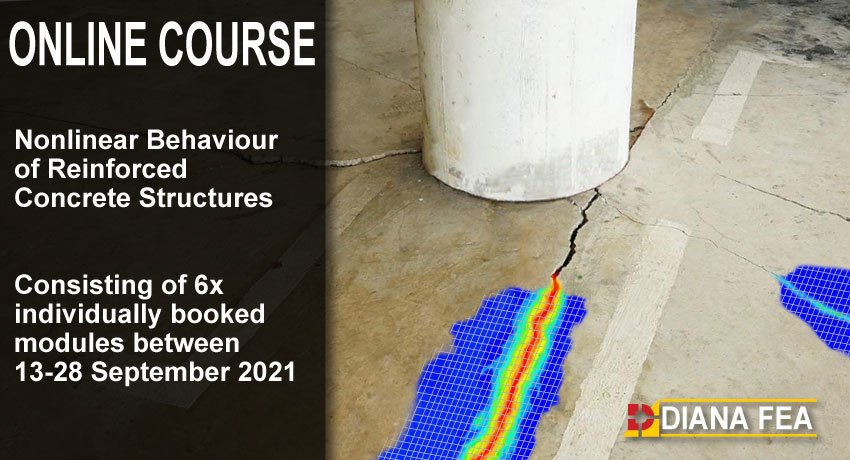 Various Dates: 13 - 28 September

This 6-module online course focuses on the application of the finite element method when dealing with structural analysis of (reinforced) concrete structures. Emphasis is placed upon nonlinear analysis of (reinforced) concrete structures, with a spotlight on crack modelling, and failure analysis. Delegates will learn good practice in nonlinear finite element analysis, and also the criteria for choosing the correct crack model from those available, how to converge criteria, and the setting of corresponding parameters.

For more information & registration: dianafea.com/2021-09-Nonlinear-RC-Course
Details
Event Type: Training Course
City:
Country:
Date: 13 Sep 2021