Scilab Conference 2019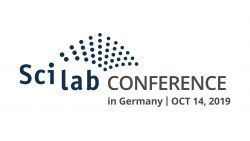 2nd Scilab Conference 2019 will be hosted at the same venue as 7th OpenFOAM User Conference (Oct 15-17, 2019).
Take a chance and benefit from this unique opportunity to access and attend two open-source software events.
Meet experts, learn about new applications, exchange ideas and gain new insight by networking with another open-source community.

The participation fee for 2nd Scilab Conference is 150€ (Speakers will be free of charge).
Benefit from our combined offer for both events.
Fee for Scilab Conference and 2 days OpenFOAM is 550€.

Venue:
This event will take place in Berlin, Germany on October 14th 2019