SIMULIA China Regional User Meeting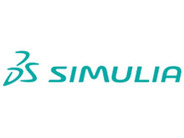 This long-standing tradition within the SIMULIA community provides an invaluable platform for industry and academia to join together and learn how the latest simulation technology and methods can accelerate and improve product development. This meeting brings together users to share their knowledge and experience in advancing methods and technology for finite element analysis, multi-physics, process automation, design optimization and simulation management.

Join us in Shanghai, China to meet and hear from SIMULIA management, see customer presentations, and watch SIMULIA Application Engineers demonstrate new simulation workflows.

Register for this conference at http://emailing.3ds.com/dsx/lp.jssp?template=LDP31095.
Details
Event Type: Conference
Location: Intercontinental Shanghai Pudong, Shanghai China
Date: November 2, 2016