SIMULIA Germany Regional User Meeting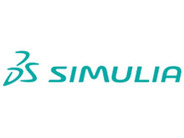 SIMULIA Germany is delighted to announce the annual Regional User Meeting!

This long-standing tradition within the SIMULIA community provides an invaluable platform for industry and academia to join together and learn how the latest simulation technology and methods can accelerate and improve product development.

This meeting brings together users to share their knowledge and experience in advancing methods and technology for finite element analysis, multiphysics, process automation, design optimization, fatigue and simulation management. Attendees will discover new capabilities within Abaqus, future strategies of SIMULIA, provide input on future software enhancements and network with other users to share experiences and new ideas.


www.3ds.com/events/simulia-regional-user-meetings/germany-regional-user-meeting/registration/

Details
Event Type: Seminar
Location: Darmstadt Germany
Date: November 10, 2016