SIMULIA Great Lakes Regional User Meeting 2016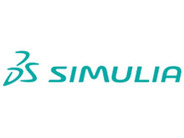 This long-standing tradition within the SIMULIA community provides an invaluable platform for industry and academia to join together and learn how the latest simulation technology and methods can accelerate and improve product development. This meeting brings together users to share their knowledge and experience in advancing methods and technology for finite element analysis, multi-physics, process automation, design optimization and simulation management.

Join us in Plymouth, Michigan

Meeting Highlights

Keynote:
Simulation Powered Product Development - Caterpillar's Journey
Larry Seitzman, Engineering Manager, Innovation & Technology Development Division, Caterpillar

9 customer presentations from companies such as, General Motors, FCA, Ford, Corning on a variety of simulation topics ranging from automation and optimization to advanced modeling techniques

2-Advanced Technology Seminars, Wednesday, October 19:

Best Practices for Contact Modeling for Accuracy and Accelerated Convergence

Structural Optimization with Tosca and Abaqus

SIMULIA presentations on the 3DEXPERIENCE Platform and cutting edge technologies like multiscale modeling, electromagnetic-structural co-design
The Great Lakes Regional User Meeting will be held on Thursday, October 20. The fe-safe User Group Meeting and the North American Multibody Simulation User Group Meeting will be held at the same venue on Wednesday, October 19.
For Registration Visit:
www.3ds.com/events/simulia-regional-user-meetings/gl-michigan-regional-user-meeting/registration/
Details
Event Type: Conference
Location: Dearborn, MI USA
Date: October 19, 2016