Training: ReliaSoft D521 Advanced Quantitative Accelerated Life Testing Analysis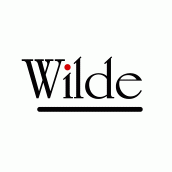 Learn ALT Models, Analysis and Test Design. This ReliaSoft accredited training course explores advanced concepts and applications for quantitative accelerated life testing data analysis, including tests with multiple stresses or time-dependent stresses.

Event Details
Start Date/Time 16 May 09:00
End Date/Time 18 May 17:00
The course presents concepts and software tools that you could use to help your organization:
Significantly reduce the test time required to obtain reliability metrics for a product, which can result in faster time-to-market, lower product development costs and improved designs.

Understand and quantify the effects of stress (or other factors) on product life.

Design accelerated tests that will be the most effective to achieve desired objectives.

Course Outline
Introduction, Background and Overview
Overview of life data analysis concepts and methodologies

Overview of accelerated tests

Types of accelerated tests

Accelerated life testing applications

Overview of stress loading models and analysis ?Life-stress relationships for single constant stress loadings

Life-stress relationships for multiple constant stress loadings

Life-stress relationships for time-dependent (non-constant) stress loadings

Quantitative Accelerated Life Testing Analysis (QALT)
MLE methods for data analysis

Ascertaining model fit and verifying assumptions

Obtaining use level pdf for constant use stress levels

Obtaining use level pdf for time-dependent use stress levels

Accelerated Life Test Methods and Test Design Considerations
Determining appropriate stress(es) and level(s)

Test planning

Test verification

Accelerated reliability demonstration test plans

Accelerated Degradation and Aging
Multiple Case Studies and Applications
Hands-on Practice Using the ALTA PRO Software
Course Fee: £1196
Further Information
For further information, please visit:
wildeanalysis.co.uk/events/2016/reliasoft-d521-advanced-quantitative-accelerated-life-testing-analysis
Alternatively, please contact us on 0161 474 7479 or email events@wildeanalysis.co.uk
Details
Event Type: Course
Date: May 16, 2016