Webinar Presenters
Mark Norris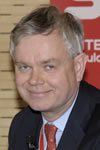 Mark Norris is a PLM and SPDM consultant who recently completed a two year study of Simulation Process and Data Management at early adopters. He is the author of the NAFEMS Simulation Data Management White Paper: Business Value from Simulation Data Management – A decade of Production Experience. He advises major companies on PLM & SPDM and how to achieve business value.
He has thirty years of experience of applying IT, including simulation, data and process management to improve engineering processes. He has completed projects for Aerospace, Defence and Automotive OEMs, tier I suppliers and a leading CPG company. 
Mark is a Chartered Engineer and was awarded the N.E.Rowe medal by the Royal Aeronautical Society for his work on the simulation of crack propagation in bonded fuselage structures. Until recently he was the Industry Principal for PLM and SPDM in Europeat Infosys, an IT and engineering services supplier.
Peter Bartholomew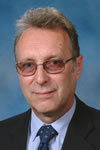 Peter was most recently a Senior Fellow at QinetiQ/the Royal Aircraft Establishment. His background is in Design Optimization, Structural analysis especially FE methods, Data Management and Military Airworthiness. 
Peter is a Member of the NAFEMS Simulation Data Management Working Group, Chairman of the NAFEMS CAD/CAE Working Group and was the  Editor of NAFEMS SDM Business Value White Paper.