Course Tutor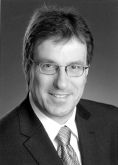 Gangolf Kohnen has over 25 years of combined teaching, research and industrial experience in CAE applications with a focus on CFD. Gangolf Kohnen is head of the department of Mechanical Engineering - Virtual Engineering at the Baden-Wuerttemberg Cooperative State University Mosbach.
Organisation
Location
Hotel Oranien
Platter Straße 2,
D-65193 Wiesbaden
Tel. +49 (0)611 - 1882 - 0
Fax +49 (0)611 - 1882 - 200
e-mail: info@hotel-oranien.de
www.hotel-oranien.de
A limited number of reduced-price rooms have been reserved for conference delegates. Please book your hotel room by using the keyword"NAFEMS".
Language
English
Course Attendees
Maximal 20 attendees
Delegate Fee 
Non NAFEMS members: 850 Euro / Person*
NAFEMS member: 550 Euro / Person*
Proceedings, lunch, coffee breaks and certificate included.
* plus VAT if applicable.
In-house Course
This course can be booked as in-house course. Please request a quote. 
Cancellation Policy 
Up to 3 weeks before course starts: free of charge;
up to one week before: 50 %;
later and no show: 100 %.
Cancellation of a seminar

If not enough participants we reserve the right to cancel the course. In case of strike, lockout, fire, restriction of supply, disease of the lecturers or other extraordinary circumstances and measures beyond the parties' control (force majeure), we are entitled to cancel the seminar without liability.

Organisation / Contact
NAFEMS
Deutschland, Österreich, Schweiz GmbH
Osterham 23, D-83233 Bernau am Chiemsee
Tel. +49 (0) 80 51 - 96 59 3 49,
Fax +49 (0) 80 51 - 96 74 3 37
e-mail: info@nafems.de