Fatigue Characterisation and Testing of Materials
Webinar Presentation (PDF)
Webinar Recording (WebEx)


Note: The presentation and recording files are only available to NAFEMS members. To access the password for this webinar, login with your member credentials, and then click here.

Overview
According to Battelle between 80-90% of all structural failures occur through a fatigue mechanism with a total cost of 4.4% GDP to the world's economy. Fatigue is defined as:
"the progressive weakening of a material caused by cyclic or otherwise varying loads, even though the resulting stresses are well within the static strength limits."
In many cases fatigue failures occur suddenly with little prior warning and so it is important to design structures to resist fatigue failure.In this short presentation we consider how material fatigue properties used in FE simulation are determined from laboratory tests. Starting with the very first 'rotating-bend' test invented by August Wöhler in 1852, we introduce the popular 'load-control' and 'strain-control' test procedures used today. Particular consideration is paid to the effect of 'characterising the material' to derive properties for the 'design curve'. The design curve accounts for statistical scatter in the test results and is derived for a particular reliability target and confidence interval. This webinar will help to answer important question like: How many samples should I test? Can I safely replace material A with material B? And, how do I compare the performance of materials from different suppliers. At the end of the webinar, the engineer should have a good understanding of the process of fatigue testing, material characterisation and the effect of statistical analysis on the results.
Topics covered, include:
An introduction to metal fatigue and fatigue testing

Material characterisation accounting for statistical reliability and confidence

How many specimens to test?

How to validate replacement materials?

How to compare the performance of materials from different suppliers?
---


Agenda
Welcome
An Introduction to the NAFEMS Dynamics & Testing Working Group
Hugh Goyder, Cranfield University
Fatigue Characterisation and Testing of Materials
Andrew Halfpenny, Member of NAFEMS DTWG & Director of Technology, HBM Prenscia
Details
Event Type: Free Webinar
Location: Online USA
Date: December 13, 2016



Presenters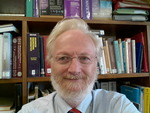 Dr Hugh Goyder is a specialist in dynamics. He gained his PhD from the Institute of Sound and Vibration Research at Southampton University in 1978 where he worked on vibration and in particular structure borne sound. Hugh then worked on flow-induced vibration problems in civil nuclear power at the Atomic Energy Research Establishment Harwell. Here he also worked on non-linear vibration, acoustics and fluid dynamics problems in process plant. Since leaving Harwell he has worked at Cranfield University where he continues to undertake research into vibration and fluid dynamics problems including ballistics and gun dynamics. He is the chairman of the NAFEMS Dynamics and Testing Working Group and active in the international committee on dynamics of joints.


Dr. Andrew Halfpenny is Director of Technology, HBM Prenscia – nCode Products Division. Andrew heads R&D activities at nCode working in areas of defence, automotive, aerospace and power generation. He has a PhD in Mechanical Engineering from University College London (UCL) and a Masters in Civil and Structural Engineering from the University of Sheffield. With over 25 years of experience in structural dynamics, vibration, fatigue and fracture, he has been involved with many new technologies including: FE-based vibration fatigue analysis, thermo-mechanical fatigue analysis, crack growth simulation and the new vibration testing procedures used for qualifying UK military helicopters.He has worked in consultancy with customers across the UK, Europe, Americas and the Far East and has written publications on Fatigue, Digital Signal Processing and Structural Health Monitoring. He sits on the NAFEMS committee for Dynamic Testing and is a guest lecturer on structural dynamics and fatigue with several academic institutions.