Practical Introduction to Finite Element Analysis

3-Day Training Course : Introduction to FEA Analysis
An opportunity to ensure that your organization gets
maximum benefit from using FEA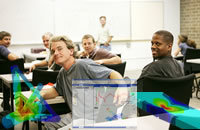 FEA has become widely used and universally accepted in many industry sectors. FEA is a powerful technique, able to produce solutions to challenging structural analysis problems. The technology and computational efficiency of the method, together with the rapid increases in computer processing power means that today the scope and size of simulations far exceeds the capabilities of even a few years ago.
However for those engineers embarking on FEA, or companies adopting the technique to improve designs or achieve certification of new products, there is a steep learning curve to overcome.
There are a bewildering array of element types, solution types, meshing methods and pre-post processing options that have to be faced. This is before engineers get down to the engineering physics behind the problem, with the associated classic traps and errors. What is needed is guidance via a thorough but practical assessment of the method and how to use it in the real world.
NAFEMS, the only vendor neutral, not-for-profit organization with the aim of promoting the effective and reliable use of FEA, addresses this requirement by providing this three day example-driven, practical course.
Attendees are shown the background to the FEA methodology, via simple real examples with a minimum of theory. The strength and weaknesses of various FEA techniques are shown and discussed and practical considerations of loadings, boundary conditions and structural details are shown via examples.
The assessment, validation and interpretation of FEA results are vital for delivering safe, effective products are discussed to provide confidence in the results obtained aiming to provide conservative, reliable and qualified results. The attendees join in the activity of building this process themselves and come away with an embryo Procedural Check List. Report writing is also addressed as a class workshop.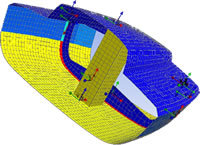 The course offers excellent guidance on how to assess and plan the task of carrying out a FE analysis. A clear understanding of the objectives of each analysis is vital and a road map for achieving this is presented. A review of the trade off between available resource and analysis methodology is given.
Interaction is encouraged throughout the course. Real world examples are given at every stage, drawn from the Tutors wide practical experience. Questions and class participation are encouraged, as this is one of the key aspects of making this a unique experience for each attendee. Attendee project examples can often be incorporated into the class if time permits, to benefit all.
The course is completely software independent and attendees are welcome to bring laptops to take notes, but they are not required.
A full set of printed and bound notes will be issued to every attendee.

Who Should Attend?
This course is aimed at practicing engineers who wish to learn more about how to apply finite element techniques to their particular problems in the most effective manner. This course is also very useful for managers (in many cases needing to refresh their knowledge) who review FEA reports and contract suppliers.
The material that is presented is independent of any particular software package, making it ideally suited to current and potential users of all commercial finite element software systems. This course is a must for all engineers aiming to use FEA as a reliable predictive tool for thermal, stiffness and stress analysis.
Companies moving into FEA technology to improve product designs or assess prototype failures or speed the design process will benefit from sending key engineers to this course. If you have sufficient engineers then a tailor made course may be more suitable. NAFEMS can then work closely with you to cater for your specific industry sector or analysis type.
The course is open to both members and non-members of NAFEMS.
Remarks by Previous Attendees
"Exceeded my initial expectations.
I learnt a lot more than I thought I would and it was genuinely interesting."
"The practical advice given by the lecturer about FEA was very useful"
"Confident to return to work and actually know what I'm talking about!"
Course Program
Registration will be held on Tuesday morning between 9:00am and 9:30am, with the course starting immediately afterwards. The tutor will aim to commence the course at 9am on Wednesday and Thursday and finish by 5pm each evening. Each day there will be short morning, lunchtime and afternoon breaks, timing dependent on the tutor, venue and class.
This course program contains 5 parts that combine lectures, discussions, workshops and exercises.
Part 1- Basics
History and Background to FEA

The Origins of FEA

The FEA Process

Workshop – Your Process?

Element Stiffness Matrices

Avoiding 'Free Motion'

Degrees of Freedom (DOF)

Displacement Shape Functions

Element Types

Workshop –Which Elements?

A Sanity Check on FEA

A Simple Case Study

A Beam Structure Example

Class Exercise
Part 2 - Specifics
Controlling Degrees of Freedom (DOF)
Special Elements

A Check on FEA

Convergence Checking

Local Stress Raisers

Real World Boundary Conditions and Loading

Workshop – What are the Boundary Conditions?

Unit Load Cases
Part 3 - Reality
Making Life Simpler
FE Model Checks
Workshop - Meshes
Understanding the Objective of the Analysis
Looking Critically at the CAD Model
Why Not 20 Million Elements?
Class Exercise
Part 4 - Understanding
Classification of Structures
Free Body Diagrams
Types of Loading
Assessing Stresses
Understanding the Results
Checking the Results
Part 5 - Closing
Workshop – Housing Failure
Workshop – Reporting
Class Exercise
Conclusions
Introduction to Non-linear Analysis
Venue
Falcon Hotel
Chapel Street
Stratford-upon-Avon
Warwickshire
CV37 6HA
T: +44 (0) 1789 279953
E: reservations.falcon@sjhotels.co.uk
W: www.sjhotels.co.uk/stratford
The hotel is well known in Stratford-upon-Avon sitting in the heart of this beautiful and historic birth place of William Shakespeare and is a short walk from the Royal Shakespeare Theatre.

Once a 16th century residence the original Tudor decorative black and white half-timbering and slanted windows is now blended with the modern, stylish and contemporary bedrooms and reception areas providing visitors a unique town centre hotel.
The Falcon Hotel is ideal for exploring everything magical about the bard including; Anne Hathaway's Cottage, Nash's House and Shakespeare's birthplace itself, not forgetting the world famous Royal Shakespeare Company Theatre, which now offers backstage tours and the opportunity to view Stratford from the new observation tower – truly breath-taking!
Travel
Stratford-upon-Avon Railway: 0.5 miles
Birmingham International Airport: 25 miles
Major Roads: A46 (2 miles), M40 (7 miles), M42 (13.5 miles)
Please note: Car parking will be charged @ £5 per night when staying at the Falcon Hotel. Other charges apply for non-residents.
Accommodation
We have secured a limited number of rooms at the venue hotel, at a special rate of £90, including VAT on a bed & breakfast basis or just £108 dinner, bed & breakfast. Please contact the hotel directly, advising reservations that you are attending a NAFEMS course, to book rooms at the discounted rate. This reduced rate is applicable to NAFEMS delegates until four weeks prior to course date.
Details
Event Type: Course
Location: Stratford-upon-Avon UK
Date: March 15, 2016



Member Discounts
Special discounts are being made available to members for this course. For more information on joining NAFEMS, please visit our membership section .


Course Tutor:
Shakeel Chaudry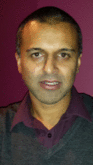 Read Shakeel Chaudury's bio on the NAFEMS Tutors page.




Events - Cancellation Policy
Please note NAFEMS cancellation policy for all UK public training courses is as follows:-
Suitably qualified delegates may be substituted at any time prior to the start of the course


Bookings are accepted upon condition that either full payment is received before the course commences, or that a valid purchase order is received from a company that has a credit agreement with us


In the event of a delegate being unable to attend a course that they have booked upon then, NAFEMS will discuss the possibility of transferring to an alternative course. However, a suitable administration charge will be levied.


A refund of 50% of the course fees will be paid to delegates who cancel their booking and do not re-schedule to an alternative course, provided that the cancellation is received by NAFEMS at least four weeks in advance of the course. No refunds can be given for cancellations made after this time.


NAFEMS reserves the right to cancel the course, without liability, in which case all training fees will be refunded in full. However, NAFEMS cannot be held liable for any other expenses incurred by participants or their companies due to the cancellation.
NAFEMS will discuss the possibility of transferring to an alternative event/course, however an administration charge will be applicable.
For full terms and conditions, click here. This policy is subject to change.