Workshop on Practical Aspects of Product Design & Simulation Technology
Venue: Hotel Kala Sagar, Old Mumbai - Pune Highway, Pimpri, Pune 
 
About the workshop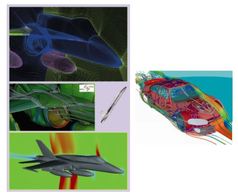 Product Design is a study of structured design processes and methods. Exercise of Structured Design Process (SDP) has many benefits for both Academia and Industries in equal measure. From Industrial aspect, a SDP is mandatory to effectively decide what type of products to bring to market place, schedule the development in existing scenario of uncertain and changing world and create a wonderful and robust product. 
From the Academia perspective, the benefits of using SDP include experiences with hands-on products, applications of current technologies, applications of scientific principles and mathematics, studies of systematic experimentation and exploration of boundaries of technology. At the present day scenario, product design is the key battleground that all organisations must master to remain in business – to be competitive in basic level and for this reason alone, present day Product Design can take help from Simulation Technology. Simulation Technology is quite young in its development and applications aspects in Industries. Simulation Technology is based on Computational Knowledge and Graphics. Computer Aided Engineering (CAE) is one such Simulation Technology.  
Finite Element Analysis (FEA) and Computational Fluid Dynamics (CFD) are part of CAE and is part of this Simulation Technology. When both Product Design & Simulation Technology are understood and applied, organisations get more benefit and longer stay in the business. FEA and CFD has become widely used and universally accepted procedure in many industry sectors. In order to derive maximum benefit from the available technology, engineers should learn about the much strength of numerical techniques. At the same time, recommendations on how to avoid the inevitable pitfalls are invaluable. 
NAFEMS, the only independent not-for-profit organisation with the aim of promoting the effective and reliable use of FEA and CFD in Product Design, addresses this requirement by providing this two day example-driven workshop. This workshop course offers excellent guidance on how to judge which approximations are acceptable and appropriate for solving a wide range of practical problems. Of equal importance is the manner in which the results are interpreted. Advice is provided which allows the correct decisions to be taken, based on results which are known to be reliable. Interaction is encouraged throughout the course. The course is completely code independent.
Importance of workshop for the participating organisations  
The salient aspects of this workshop are –
It will tell the Product Design process map and Simulation Technology basics and their interactions.


This course would offer vital guidance to judge which approximations are acceptable for solving the practical problems.


The case studies would be handled by very experienced industry exposed users. 


The methods of verifying and validating the CAE results would be demonstrated with real world case studies. 


The globally recognised NAFEMS benchmark standards for CAE would be explained for Simulation Technology aspect.  
Overall, this programme is designed to enhance the functional knowledge of Product Designers in solving and/or creating solutions for new problems.  
Who Should Attend?
This course is aimed at practicing engineers who wish to learn more about how to apply techniques of Product Design and FEA & CFD techniques to their particular problems in the most effective manner. 
This workshop addresses the needs of those industries wherein Product Design work is carried out. The contents of this programme are specially designed keeping the needs of junior and middle level personnel who have to apply above techniques for solving practical problems.
The material to be presented is independent of any particular software package, making it ideally suited to current and potential users of all commercial simulation software systems. The workshop is open to both members and non-members of NAFEMS.

Workshop Topics:

Introduction to Product Design

Introduction to Simulation Technology

Product Design – Process & Techniques

Product Design : Practice & Industry

Simulation Technology : Practice & Industry

Product Design Concept Generation Methods : Group Activity

Simulation Technology : CAE & CFD

Case Studies – Product Design & CAE

Case Studies – Product Design & CFD

Product Design & Simulation Technologies : Next Generation 

Workshop Experts & Speakers
Discipline Chief, Structures Cyient, Hyderabad 
Qualification: Ph.D. in Mechanical Engineering (IIT, Kanpur)

Experience : A very senior Mechanical Engineer with nearly 44 years of combined teaching, Research and Industrial experience. A major portion of this is in the area of structural analysis using finite element methods for 
industrial applications. 
Fields of specialization: Finite Element Technology, Stress and Vibration analysis of structures. He was Former Additional General Manager of Bharat Heavy Electricals Limited, (BHEL), Corporate Research and Development Divn., Hyderabad 
Professor, Mechanical Engineering
Mukesh Patel School of Technology Management & Engineering
NMIMS University, Mumbai
Qualification: Ph.D (Mechanical Engg.) IIT, Bombay
Experience : Over 20 years of experience in the areas of Engineering, Consulting, Research and Development and Teaching. He has worked in several leading R&D, Engineering and Consulting organisations like BARC, L & T, TCS, Lears, Ashok Leyland, etc.
Current interests are in Product Design and Development, Non-Linear Analysis with special focus on Fracture Mechanics, Crash Mechanics, Manufacturing Process Simulations in the areas of Forming and Bio-Mechanical Simulations with FEM, Product Design & Analysis.
Research Interest : Finite Element Modeling and Analysis in the areas of Structural Analysis (involving Non-Linear), Fracture Mechanics, Hydroforming, Crash, CFD and Safety etc.
Mr. Adam Aslam
Sr. GM, M&M, Mumbai


Mr. S Sarkar,
DGM, L&T, Mumbai 
About NAFEMS 
NAFEMS is the International Association for the Engineering Analysis Community and it operates as  an independent, not-for-profit association. The scope of its activities encompasses all simulation technology, including Finite Element Analysis and Computational Fluid Dynamics. As new application areas and techniques constantly evolve, NAFEMS becomes involved to create awareness of new analysis methodologies, deliver appropriate education and training, simulate the adoption of best practices and effective use of technology by offering a platform for continuous professional development. NAFEMS and its members are involved in the application of many different types of engineering simulation covering both products and processes. Membership exceeds 1200 corporate members from over 32 different countries.
Registration Fee :          
Industry / R&D Labs/Academia (Non-Members): Rs. 12,000/-    (+ service tax as applicable)


NAFEMS Members : Rs. 10,000/-       (+ service tax as applicable)           
* Registration Fee inclusive of Course Material, Lunch and Tea
Registration fee is payable as a cheque /DD in favour of 'NAFEMS' payable at Banglore and send to Workshop Secretary.


Venue:
Hotel Kala Sagar, Old Mumbai - Pune Highway, Pimpri, Pune 

Workshop Secretary 
Dr.K. Elangovan
NAFEMS , R&D Centre 
Cambridge Institute of Technology Campus
KR. Puram
Bangalore – 560036
096205 43017
india@nafems.org