Aerospace FEA Modeling Techniques
Thursday, November 9th, 2017 | 9am- 5pm | Wichita, KS
Exciting News: Join us in Wichita for all, or some part, of the week of November 6th - 10th. For the first time ever, we are offering five consecutive days of learning with multiple training and a conference. Details about the courses available can be found in the column to the right. 

---
Background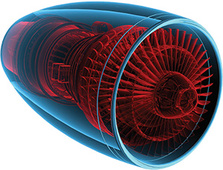 The aerospace industry has many unique requirements when carrying out structural analysis. Almost all components within an aerospace vehicle will require evidence of adequate structural performance. Great emphasis is placed on verifying an analysis to ensure FEA modeling is carried out using accepted methodologies. Equally, FEA methodologies should produce results that align with physical testing.
The aerospace industry pioneered the use of FEA in the 1960s. Since then there has been a remarkable increase in the use of this technique, in many cases replacing the traditional hand stressing techniques. Idealization methods have evolved over the years. However, there is always an underlying need to ensure that the FEA method is delivering efficient and accurate solutions. Understanding load paths and how a structure responds is a key skill for any aerospace analyst.
This short course aims to give a refresher on best practice in FEA modeling within the aerospace industry. It complements the other specialized courses which are being given this week.
---


Content
Aerospace FEA Overview
The 'Loads' Model

Typical Idealization Methods and Limitations
Load Case Synthesis
Load Balancing Techniques
Inertia Relief
3-2-1 Method

Local Modeling

Detail Stressing and FEA Modeling
What Level of Idealization is Required

Global Local Modeling

Strategy – Superelements or Force/Displacement Boundaries
Limitations

Reconciling Limit and Ultimate Load Cases with FEA Analyses

When to use Nonlinear Analyses

Relating Free Body Diagrams to Grid Point Forces
General Methodology

Rigid and not-so Rigid Elements
Other Special Elements
Boundary Stiffness Assessments
Unit Load Methods
Effective CAD De-Featuring
Meshing Techniques

Checking and Debugging
Post Processing Techniques
Overview of Composite Analysis

2D and 3D Methods
Stiffness Calculations
Strength Assessment
Efficient Post Processing
---

About the Instructor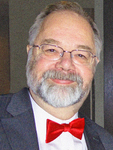 Tony Abbey has created and taught a wealth of FEA training  material over the past 20 years. Thousands of engineers across the world have benefited from his live and e-learning based classes. He has developed a reputation for providing the student with an experience that is full of insight gained from his extensive experience, but which also challenges and motivates.Tony has been working with FEA for nearly 40 years, both in Industry and for leading FEA software providers in the UK and the US.
His informal and interactive presentation style allows the key concepts to be taught in a manner which involves participants fully in the course material. Tony presents papers at NAFEMS and other conferences on a regular basis and has been involved with NAFEMS since its formation. He has written a series of very popular articles on FEA for Desktop Engineering magazine.
---
Registration

You can register to attend using the "order" button on the right.
Members of NAFEMS: $275
Non-members of NAFEMS: $450
These fees include attendance at the training course, course notes, morning and afternoon refreshments, and lunch. Hotel accommodation is not included.

---


Conference Venue

National Center for Aviation Training
4004 N Webb Rd.
Wichita, KS 67226
316.677.9400 / 866.296.4031
Hotel
La Quinta Inn & Suites Wichita Northeast
2660 N. Greenwich Ct.
Wichita, KS 672261
Phone: 316-500-6220
For a discount, refer to the "NIAR" rate when booking your reservation.