BioEM Simulations for Medical Diagnosis and Treatment
1 Day Awareness Seminar - Wednesday, 21st March
The interaction between electromagnetic fields (EM) and the human body are being exploited in clinical and biomedical applications. Electromagnetic medical devices are used for diagnosis as well therapy.
Over the last decade, there have been two growing trends within the Bio-Electromagnetic (Bio-EM) field. Firstly to use EM-based devices in favour of X-ray-based devices and secondly, furthering analysis on wireless communication and its effect on implanted devices. The main challenge for developing such medical devices is to determine the EM field distribution within the body. EM simulation is beneficial because it offers the possibility to personalise medical treatment plans and greatly improve diagnostic tools without the need for excessive invasive testing.On the other hand, exposure to electromagnetic fields and the human health is still active, widely debated and for some a cause for concern. Proximity to power lines, induction heaters, mobile phones, low-frequency exposure in electric cars and non-ironising radiation are topics of great scientific interest.
Human body models have evolved to a point where both the EM radiation effects and macroscopic effects, such as heating and specific absorption rate (SAR) distribution, can be predicted using electromagnetic modelling tools.


Seminar Objectives
This seminar aims to bring together the academic, research, industry and commercial EM software communities together to discuss the topic of bio electromagnetics; current trends in EM simulation, exposure to EM fields, applications of EM field for both therapy and detection.


Who should attend?
Engineers involved in developing products for the BioEM market, academics and researchers who are looking at new technologies and challenges in this sector, organisations and personnel involved in studies of EM safety.

Topics:
Numerical Methods, biological modelling, post-processing


Computational dosimetry (SAR, IEEE 1528, IEEE/IEC 62704-1, ICNIRP, HAC)


Mobile communication and body-worn wireless applications


Magnetic Resonance Imaging (MRI) and Microwave Imaging (MI)


EM cancer treatment (thermal ablation, hyperthermia)


Invasive and non-invasive devices (pace-makers, implants, stimulators)


Low Frequency exposure and non-ionising radiation

This is your chance to get involved!
If you wish to present at the seminar, please provide a title and brief abstract for consideration, to Jo Davenport (jo.davenport@nafems.org).


Venue
National Physical Laboratory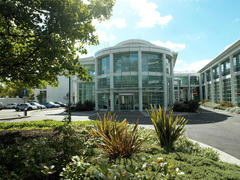 Bushy House
Hampton Road
Teddington
Middlesex
TW11 0LW
Tel: +44 20 8977 3222
www.npl.co.uk
Map and directions
NPL is an international centre of excellence in science and technology.
"Since our beginning in 1900, we have aimed to provide the measurement capability necessary to underpin the UK's prosperity and quality of life.Though our goal remains the same as it did over 100 years ago, the world is a very different place.
NPL has undergone a transformation to align more closely with government priorities and industry needs. We have been the silent partner behind industry for over 100 years, underpinning the UK economy. Our renewed focus will help accelerate UK industry for the next 100 years and beyond.
NPL is well served by public transport and we encourage all staff and visitors to travel to NPL by public transport.

Purchasing Details
Members Price
£175 | $244 | €199
---
Non-Members Price
£250
| $348 | €283
---
Order Ref: UKELECTRO18
Event Type: Seminar
Location: Middlesex UK
Date: March 21, 2018
Member Places
Free places are available on this event for NAFEMS member companies, subject to membership type and remaining credits. Please login to request free places.
Sponsorship
There is an opportunity available for your company to exhibit at the seminar,giving you maximum exposure to a highly targeted audience of delegates,who are all directly involved in simulation, analysis,and design.
Please contact Jo Davenport at NAFEMS
tel: +44 (0)1355 225688
email: jo.davenport@nafems.org
if you would like more information
Event Cancellation Policy
Please note NAFEMS cancellation policy for all UK events is as follows:‐
Cancellation up to 3 weeks before the event date: free of charge;
Cancellation up to 1 week before the event date: 75% of registration fee non‐refundable;
Cancellation up to 1 week before the event date: all seminar credits non‐refundable;
No show at the event: 100% of registration fee non‐refundable;
This policy is subject to change.