CAE in Support of Sustainability and Durability
25 - 26 November 2019
LEGO House - Home of the Brick, Billund, Denmark
Click to view the presentations made at the event
Agenda now published - please see below and in the download pdf
Download: Invitation & Presentation Agenda (pdf)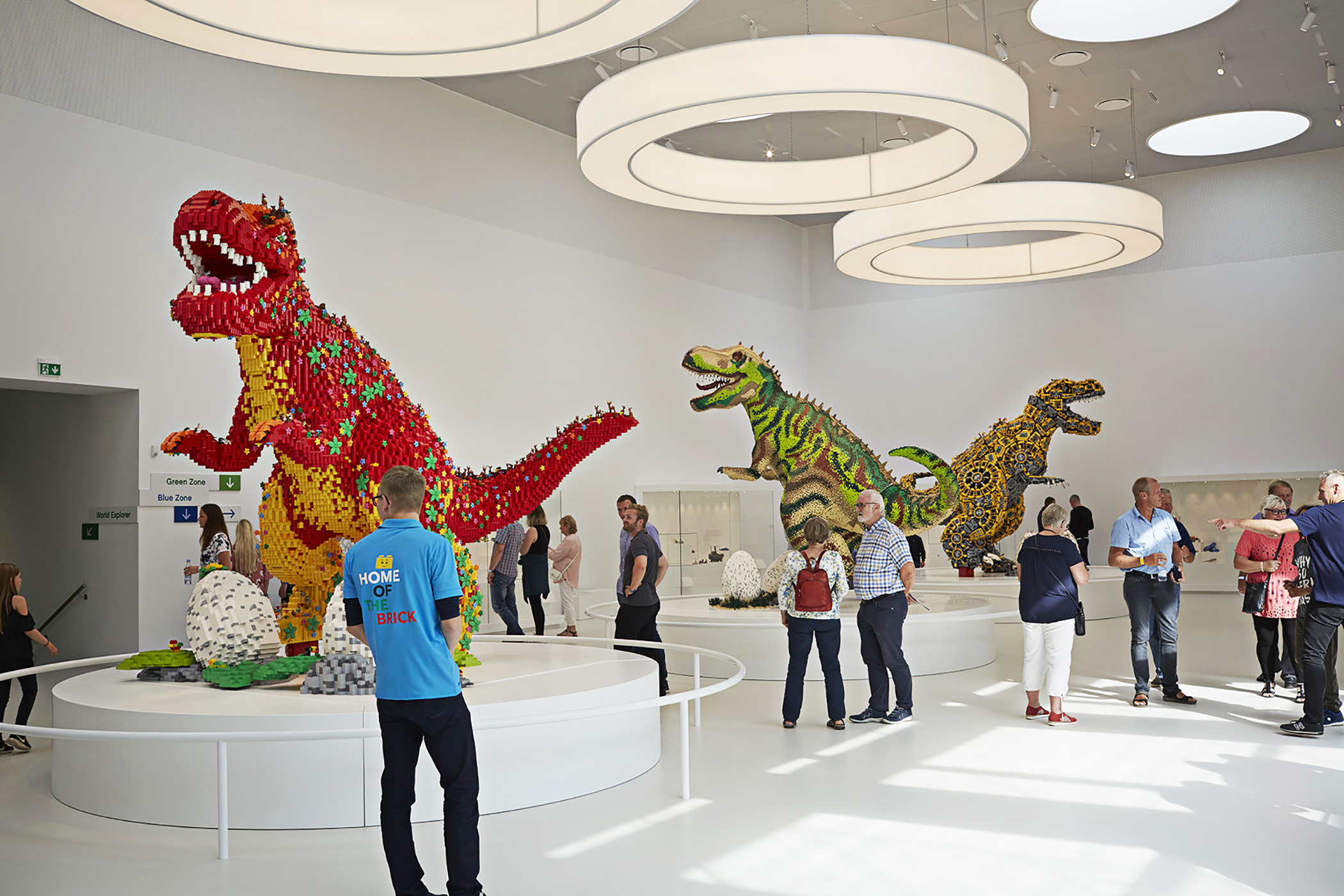 We currently are experiencing an increased awareness of the impact on natural resources and our environment as a result of our way of consumption. There may be legal requirements that impose restrictions in the use of some materials as well as customers requiring that the products they buy are sustainable.
As a result we see a trend were the choice of materials and production processes will be made with aspects of sustainability as important factors. CAE is for many companies a key tool in product development and can be expected to play an important role here as well.
In this seminar, you will see presentations how CAE is used in product development with a particular focus on sustainability and durability. In exciting agenda with a keynote presentation from LEGO and presentations from Grundfos, Tetra Pak, Engineering Center Steyr and many more is shown below.
In addition, you can enjoy a guided tour through the LEGO House Experience Zone. And there will be also some individual time to explore it further.
We look forward to seeing you in Billund
Your NAFEMS Nordic team
---
Agenda
Monday, 25 November
10:00
Welcome and NAFEMS Introduction
NAFEMS NORDIC Steering Committee; T. Morris, A. R. Oswald (NAFEMS)
10:15
Keynote Presentation: Sustainability – An Engineering Challenge
L. Stenholt Johansen (LEGO)
11:15
How Simulation can be used to Deliver Sustainable Innovation
J. Granlund (Dassault Systèmes Simulia)
11:45
Lunch
13:00
LEGO Experience Zones – guided tour
14:00
LEGO Experience Zones – individual tours
15:00
Coffee Break
15:30
Developing Pump Hydraulics with a Sustainability Perspective
B. Lundsted Poulsen, K. Elsborg Heick Hedegaard, N. Winther Laue (Grundfos)
16:00
Simulation Driven Design – Towards Sustainable Plant Based Packages
V. Petersson, E. Andreasson, E. Persson-Jutemar (Tetra Pak)
16:30
Non Linear Multi-Scale Modeling of Composites
E. Tsivolas, V. Palaiokastritis, Y. Asaniotis (BETA CAE Systems)
17:00
Gold sponsor presentation: The Future of Decision Making
Pär-Ola Jansell (Altair Engineering)
17:30
Get together – Beverages and Snacks in the Exhibition
20:00
End of day 1
Tuesday, 26 November
08:45
How to Increase the Reliability and Robustness of Components?
D. Hofmann (Magna Engineering Center Steyr)
09:15
Machine Learning Enhanced Durability Analysis of Additively Manufactured Lightweight Components
M. Schulz, N. Lammens, M. Hack, H. Erdelyi (Siemens Industry Software)
09:45
Fatigue Analysis Based on Complete Machinery Simulation – Current and Future Features
M. Lilja, A. Jonsson (DYNAmore Nordic)
10:15
Coffee break
10:45
Lightweight Vehicle Durability
A. Chabod (HBM Prescia)
11:15
Side Impact Beam: Wood instead of Ultra-High Strength Steel?
G. Baumann, F. Feist (Graz University of Technology); A. Stadlmann; U. Müller (BOKU – University of Natural Resources and Applied Life Sciences); C. Mair-Bauernfeind (University of Graz);
C. Kurzböck (Virtual Vehicle Research Center)
11:45
Design for Environmental Excellence, Life Cycle Assessment of Hybrid Composite Structures
R. Palaniappan, P. Sivakumar P, S.A. Balaganesan (Indian Institute of Technology); V. Ramanath, R. Chethan, V. Hande (Siemens Corporate Research and Technology)
12:15
On the Setup and Simulation of Large Scale LEGO Models
M. Thiele (Scale); M. Redhe (DYNAmore Nordic)
12:30
Lunch
13:30
Wrap-up
NAFEMS NORDIC Steering Committee
14:00
Farewell
14:15
End of conference