Aston Martin Red Bull Racing MK7 Experience at the NAFEMS UK Conference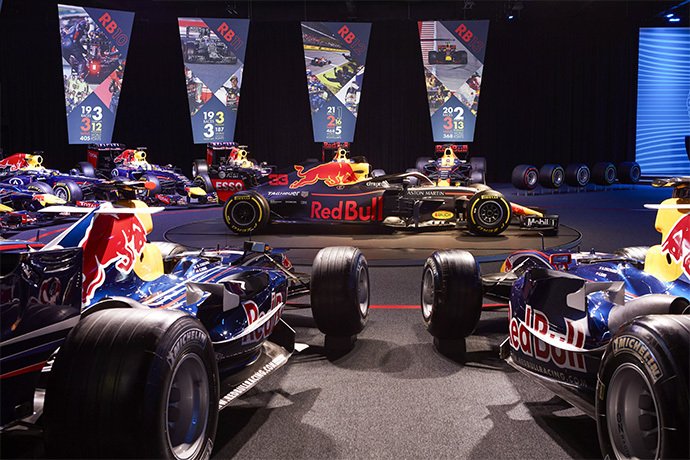 We are thrilled to announce MK7 as the venue for the NAFEMS UK Conference 2020 dinner.
Full details will be available soon, but in the meantime get 9th June 2020 in your diary, for the dinner venue of a lifetime.
We would like to take this opportunity to say a special thanks to ANSYS for sponsoring the conference dinner, as a partner of Aston Martin Red Bull Racing.
Back in November 2017, work began on an exciting project deep in the heart of the Aston Martin Red Bull Racing factory… This is MK7.
Named in tribute to its Buckinghamshire home, MK7 is a vibrant new space within the factory, created to represent Red Bull history and provide a unique, immersive and F1-infused environment for all visitors.
Upon arrival at MK7 you'll be welcomed in style by a fleet of racing cars, from the RB1 to the RB13 with just one notable omission - the RB7, which is out on the road as the running showcar. You'll also get to see the first special edition Faces for Charity Wings For Life car. If you've ever wanted to get up close and personal with championship-winning challengers, this is your chance.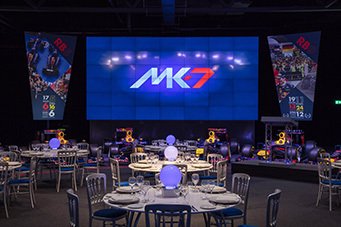 Venue Address
Red Bull Racing
Bradbourne Drive
Tilbrook
Milton Keynes
MK7 8BJ
01908 279700
Website
Just 3 miles from Double Tree by Hilton Hotel