International CAE Conference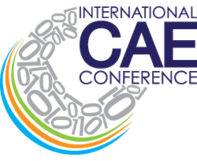 Numerical analysis technologies are more and more present in the industrial world and are absolutely essential to the product and process innovation at each level and in every industrial sectors. The annual meeting organized by EnginSoft, a leader in virtual prototyping technologies, and its partners, will offer the state-of-the-art of CAE in diverse industrial fields, and significant testimonials will prove how such technologies help increase the ROI. Like in the past edition, this event represents a necessary meeting point for designers, analysts, IT managers, engineers, professors, researchers, associations and students interested in simulation tools.

In the field of numerical analysis, the ICC is the most important event in Italy and one of the biggest in Europe. It includes two congress days and some users' meetings of the main technologies supported by EnginSoft, such as ANSYS, Flowmaster, MAGMA, Forge and modeFRONTIER.
There will also be an exhibition area, where participants can discuss and share their experiences with providers of CAE technologies, members of associations and/or scientific bodies, technical press, as well as hardware producers, who have to implement their machines and components in order to perform more and more complex analyses.
EnginSoft will be at the ICC, together with its group of experts, with their decade long experience and over 3000 multidisciplinary consultancy activities performed for large companies in Italy and abroad, to answer any questions and evaluate new benchmarks.
Find out more at www.CAEconference.com
Details
Event Type: Conference
Location: Verona Italy
Date: October 23, 2012