Joining Pack


When your company joins NAFEMS, you will receive an engineering analysis reference library, containing copies of some of the most respected independent textbooks and reports in the analysis world. The pack itself has a value in excess of the membership fee and is an essential addition to the library of any engineering analyst.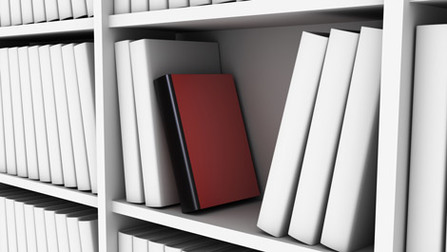 The pack supplied with a 3-year subscription contains 27 publications, and is worth over €2900, whilst the 1-year pack contains 17 publications and is worth over €1500. When you join, you can customise your pack, choosing publications from our library of over 120 titles to suit your specific needs.
Textbooks
Analysts from around the world rely on NAFEMS textbooks in their day to day routine. Completely code-independent and focusing on analysis basics and state of the art technologies, our textbooks form the backbone of the publication library of many proficient analysts.
3-year pack - 4 textbooks

1-year pack - 2 textbooks
Management Guides
Covering the management of design and analysis, through to the relationship between FEA/CFD and ISO9001 regulations, NAFEMS management guides are essential to ensure your analysis process is as effective as possible.
3-year pack - 5 management guides
1-year pack - 3 management guides
Why Do/How To
The successful Why Do / How To series of publications is designed to guide both new and experienced analysts. The booklets are written to introduce various analysis methodologies to engineers and engineering managers, in a straightforward and informative manner.
3-year pack - 10 Why Do/How To books
1-year pack - 8 Why Do/How To books
Benchmarks & Reports
NAFEMS provides the only independent, peer-reviewed benchmarks and reports for FEA and CFD. Reports and case studies on all areas of analysis technology are produced on a regular basis.
3-year pack - 8 benchmarks & reports
1-year pack - 4 benchmarks & reports

Request More Information
If you would like more information about NAFEMS and how membership could benefit you and your organisation please click here.