Standard Membership

NAFEMS standard membership (previously 'site' membership) provides multiple benefits to your analysis team, including:
NAFEMS members receive full access to the PSE (Professional Simulation Engineer) Competency Tracker - an online competency management system, incorporating 1000s of competency statements for analysis and simulation across 26 technical areas. 

Competencies can be tracked and managed using the system, with links to educational resources provided for those wishing to develop their competency.

Find out more about the PSE Competency Tracker.
Copies of all new NAFEMS publications
Members receive copies of each publication NAFEMS produces during their membership period, as they are produced, and before they are generally available to the public
Large discounts on all NAFEMS publications sent to anyone at your registered site
Purchase multiple copies of any NAFEMS publication at a significantly discounted rate.
NAFEMS Joining Pack
The NAFEMS Joining Pack is a complete library of engineering analysis textbooks, reports, how-to guides and benchmarks, ensuring that all new NAFEMS members benefit from over 20 years of NAFEMS experience and knowledge.

Find out more about the Joining Pack.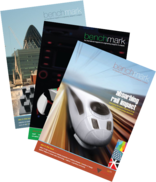 'BENCHMARK' Magazine Subscription
Not only will you receive your own complimentary copy of benchmark, but you can nominate two colleagues to receive their own copy, free of charge.
Find out more about Benchmark.
Eight seminar credits per year
Each seminar credit is worth one half day at a NAFEMS seminar, or one complete copy of the proceedings of any recently held seminar.
Significant discounts on NAFEMS  Training including e-Learning
Aside from your free places at our events, member sites will receive significant discounts on additional places.
Access to the members' area of the NAFEMS website
The opportunity to post your news, events, and experience details on the NAFEMS website - and to access member-only content such as BENCHmark archives, Discussion Forums, Jargon Guides, Software Listings and more.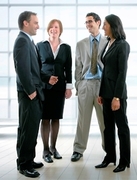 The opportunity to contribute to NAFEMS activities
Participate in NAFEMS Technical Working Groups and Steering Committees, ensuring that you are involved at the very heart of the analysis community
Access to the NAFEMS community of over 1100 organisations worldwide, providing excellent networking opportunities
Get involved. Join NAFEMS Today.