NAFEMS Work Session on the Management of Simulation Data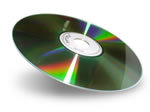 This DVD contains the proceedings of the NAFEMS North American Work Session on the Management of Simulation Data entitled "Take Control of Your Analysis and Simulation Data", which was held on 27th September 2007 in Troy, Michigan (USA).

The DVD version of the event proceedings include:
Video recording of each presentation
Abstracts & Bios
Presentations (PDF format)
Additional case studies and white papers
Today, many manufacturers are facing tremendous challenges related to the storage and retrieval of simulation data. Product Data Management (PDM) systems are not capable of handling the terabytes of information which are generated as a result of performing these complex simulations. Simulation Data Management (SDM) provides a mechanism for the storage, management, and retrieval of this performance-related data. This work session addressed this breakthrough technology by helping participants better understand the benefits gained from implementing a Simulation Data Management system and how to save time, reduce development costs, and improve time-to-market.



Contents
Simulation Data Management with Interoperability Across Domains - Dr. Andreas Schreiber and Mr. Paul W. Downing, ProSTEP


An Integration Framework for Product Lifecycle Management - Dr. Vijay (Srini) Srinivasan, IBM


Simulation Data Management Requirements Driven by Automated Simulation Executions - Mr. JP Evans and Mr. Wei-Shan Chiang , Engineous


Lessons Learned: Key Issues in Implementing SDM Systems - Mr. Steve Kramer, MSC.Software


Critical Elements For Deploying Simulation Lifecycle Management - Mr. Shawn Freeman , SIMULIA


Simulation Data and Process Management: Why PLM Integration is Critical - Mr. Eric Riedy , Siemens UGS PLM Software


End-to-End Decision Support System, the Next Breakthrough for CAE – Mr. Michael Bloor , ESI Group


Product Performance Data Management - A Unified Approach to Product Design and Validation - Mr. Yeshwant Mummaneni , Altair Engineering

Purchasing Details
Members Price
£32 | $42 | €37
---
Non-Members Price
£65
| $85 | €75
---
Order Ref: SNA001

About
NAFEMS North America
First Published - October 2007
DVD - PDF Format