The Benefits of Simulation

Seminar on 25th March
2019 in Zagreb, Croatia
NAFEMS is a not-for-profit engineering membership association and part of our mission is to improve the competitiveness of companies by encouraging them to adopt engineering simulation.
To assist with this goal we are organising this one-day seminar in Zagreb on Monday, 25th March 2019.
This seminar is a genuine endeavour to equip the attendees with relevant information on the overall value of engineering simulation to a business, and how it is increasingly a requirement for continued innovation and the ongoing competitiveness of companies.
Large companies in industries like automotive and aerospace appreciate the value of simulation but for industries where the use of simulation is not as mature the value that simulation can bring is less well understood. Small and medium-sized businesses (SMBs) need advice on how to justify investment in simulation in ways that reflect the limited resources that are available.
Most businesses involved in producing a product are faced with a number of major business challenges, including:
Increasing competition;

Increasing expectations of value;

Quality expectations;

Increased customisation;

Model proliferation – resulting in shorter useful product life,• Less time to get to the profit stage;

Less time at the profit stage.

The 'Benefits of Simulation Seminar' therefore aims to:
Demonstrate the business value of simulation, particularly for small and medium-sized businesses (SMBs) and industries where simulation is not a mature capability;

Identify successful implementations of simulation which have provided a noticeable return on investment and promote the lessons learned from these implementations;

Disseminate techniques that will allow organisations to maximise their investment in simulation, including change management, skills development and simulation management;

Provide guidance on different methods of deploying a simulation capability.

Simulation has and will continue to play a major role in product and process innovation. New ideas have to be tested, qualified and refined before they can be put into practice or introduced to the market.



Agenda
09:00 Registration
09:30 Chairman's Introduction & Welcome
David Felhos, NAFEMS EESC Chairman
In-house CAE Analysis in a Fast-paced Environment
Gregor Juretić & Deni Džoja, Rimac Automobili
Accelerating Innovation with the 3D Experience Platform in T&M Marcin Wierszycki & Witold Kakol, Budsoft

Some Simulation Highlights to Remember
Zlatko Penzar, Continental
Simulation for Innovation
László Molnár, eCon Engineering

Benefits of Simulation – Industry use Casesfrom the Point of View of a Commercial HPC Infrastructure Provider
Tomislav Šubić, Arctur d.o.o.
Detailing the Giants: CFD in Service of Optimization of the Air Flow through Hydro Generators
Sinisa Majer, KONČAR-Electrical Engineering Institute
The Path to Simulation Democratization
Bojan Gjerek, Danfoss Trata d.o.o.
Chaining between Virtual Manufacturing and Virtual Prototyping Numerical Solution
Marek Slovacek, MECAS ESI
Some of the Challenges in Adopting Simulation-Driven Innovation and How to Overcome Them
Roger Keene, Consultant
General discussion and closing remarks
16:20 Close
Please note registration invoices will be sent by email in due course, and will include Croatian VAT of 25%.
Details
Event Type: Seminar
Location: Zagreb Croatia
Date: March 25, 2019

Media Sponsors





Venue

Palace Hotel Zagreb
Trg J.J. Strossmayera 10
10000 Zagreb
T: +385 1 4899639
For those who wish to feel the spirit of Zagreb as it once was, the Palace Hotel Zagreb located in an Art Nouveau palace dating from 1891, with a tradition of hospitality dating from 1907, is certainly the right choice. Experience the "authentic" Zagreb that will enthral you with its beauty, charm and uniqueness. Located in the centre of Zagreb immediately next to the old city park.


Gold Sponsors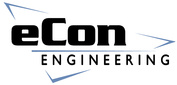 Exhibitors

Creative Fields d.o.o.

Weiss Simulation d.o.o.
There is an opportunity available for your company to exhibit at the seminar, giving you maximum exposure to a highly targeted audience of delegates, who are all directly involved in simulation, analysis, and design.

Please contact Jo Davenport at NAFEMS if you would like more information.

tel: +44 (0)1355 225688
email: jo.davenport@nafems.org
Social Activity, Sunday 24th
Sightseeing has never been so much fun! Learn about Zagreb through experience.

Zagreb Time Travel is a creative tour of Zagreb that lets you travel back in time by using tablets and new technologies. You rent a tablet and it becomes your time machine. The tour will guide you through must see places in Zagreb city centre. You will learn interesting facts, play games, meet historical characters, make cool selfies and create unforgettable memories in Zagreb.
NAFEMS will have a private city tour and the discounted cost will be €20 (payable in cash on Sunday) for 1.5-2 hours, with pickup from the Palace Hotel reception at 3:45pm.
See the video for more information.
Numbers on the tour are strictly limited and will be available on a first come, first serve basis. To book please email Jo Davenport.
tel: +44 (0)1355 225688
email: jo.davenport@nafems.org