Daptablade LTD
Our purpose is moving leading-edge aerospace technology out of the lab into the real world.
We want to enable engineers to make better products faster by facilitating multidisciplinary collaboration in engineering teams.
We currently provide expert services to several partners across the aerospace sector to highlight the benefits of automated simulation and multidisciplinary analysis. This includes a soon to be announced industrial R&D project on the optimisation and design of composite wing structures. Contact us to discuss your requirements or to find out more about multidisciplinary and collaborative design.
Our activities are made possible by an in-house tool for multidisciplinary and automated design. We are looking for engineers to help us imagine the ideal design process, become early-adopters, and trial our tool in their workflow. If this is you then get in touch with us using the form at the bottom of this page.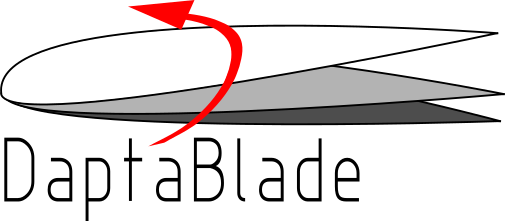 Our specialities:
Multidisciplinary design analysis and optimisation,
Aeroelastic analysis,
Nonlinear structures analysis,
Composites analysis,
Tailored wing solutions.
More info: https://www.daptablade.com/