SPM Engineering s.r.l.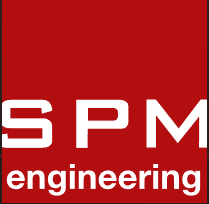 SPM Engineering s.r.l. is an international product design and engineering consultancy firm with a solid Italian know-how, capable of providing innovative and thorough support for new product development.
SPM Engineering s.r.l. has a 40-years' experience in offering engineering support in the area of white-goods and motorbikes design and validation.
Services offered span from market benchmarking analysis up to the realization of physical functional prototypes which are tested in our own laboratory (to ensure performance and robustness of the proposed solution are fully met in compliance to Customers' requirements), passing through industrial design, feasibility studies, co-design and engineering modelling.
Our strength lies in a quick iterative validation loop of the design via simulations and virtual analysis, starting from the very beginning of each project.
We are capable of verifying the product performances in all working conditions, before any prototype is physically manufactured.
Our simulation softwares portfolio comprises Altair HyperWorks Suite (HyperMesh, Optistruct and Radioss amongst all), MSC (Adams, Mentat + Marc, Nastran, Actran), SIEMENS Star CCM+, Chad2000, and many others, while the CAD packages we make use of are represented by CATIA (up to V5-R29), Siemens NX and PTC Creo (up to 9.0).
Our team is built upon professionals with 20+ years of experience both in the design as well as in the CAE department.